How and Why to Choose a Hostel PMS
OTA, REVPAR, POS, CRM…There is no shortage of acronyms in the hospitality industry. If you work in a hostel, then PMS is one you need to know. In this post we explain what a PMS is, the main benefits it offers, and how to choose the best PMS for your hostel.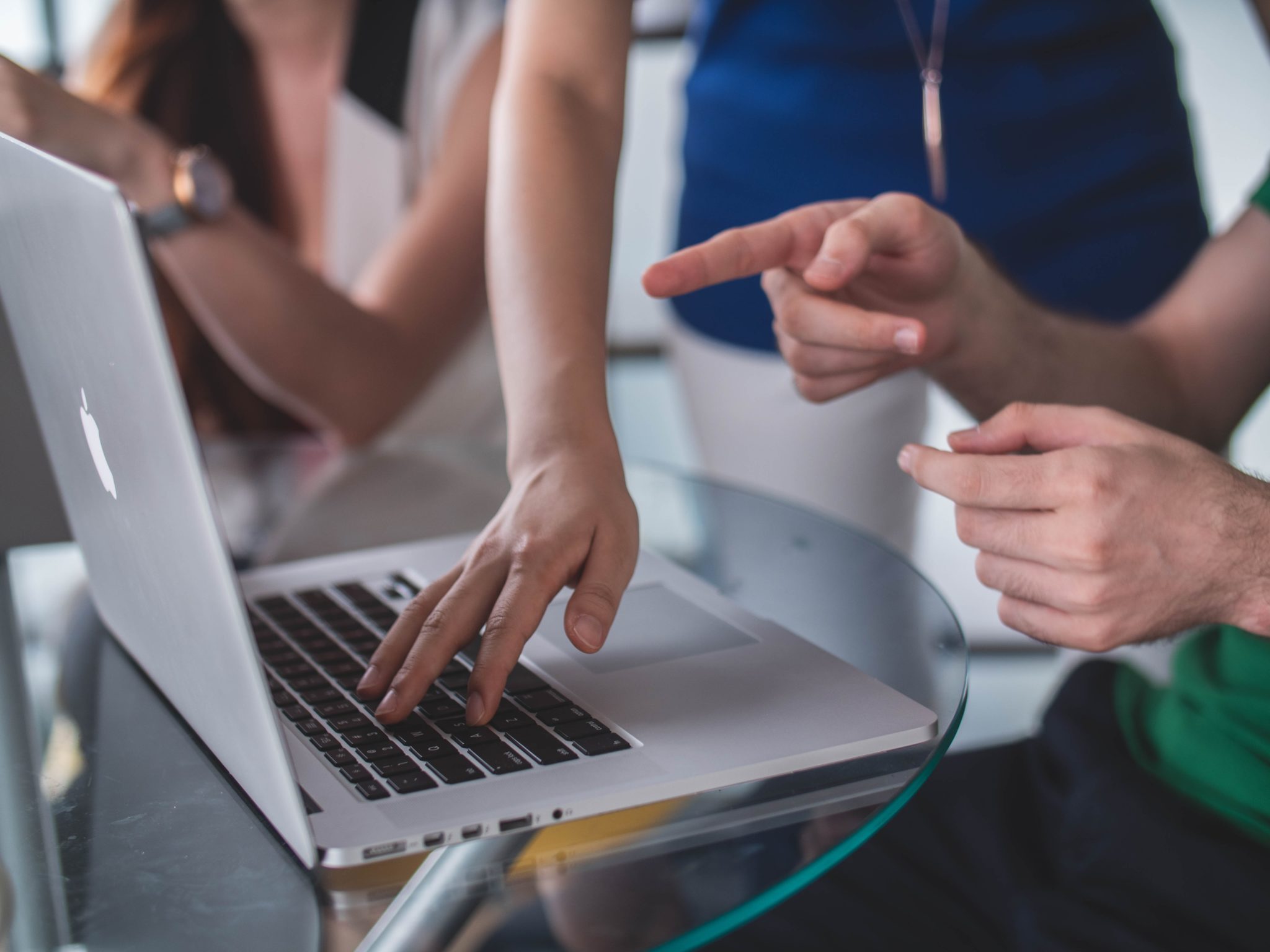 What is a PMS?
PMS stands for property management system. Basically, it's software designed to simplify the job of managing your property. But how? Two words: centralize and automate.
Centralize your daily operations
Imagine all of the tasks that you and your staff have to check off your daily to-do lists. Now imagine logging in to one software platform to manage them all. That's the power of a PMS! It's a central hub where all of your operations are always accessible and neatly organized. 
Automate boring, repetitive tasks
A PMS can also make your to-do list shorter. How? By automating some of your daily tasks. For example, a PMS can automatically update your reservation calendar or online inventory, apply taxes to your invoices, or even send thank-you emails to your guests. 
Desktop vs. online software
There are two types of PMS software: desktop and online. Desktop software has to be installed on every computer where it will be used, while online software doesn't require any installation at all. In fact, all you need is a web browser. This means that you and your team can use the same online PMS, at the same time, from different devices and physical locations. This also means that you have free, immediate access to new features and system upgrades. There is no need to go through the hassle of purchasing and installing new versions of the software.
Why should you try a PMS?
If we boil it down, there are three benefits that come from using a PMS: increase revenues, save time, and make smarter decisions. 
Reason #1: Increase your revenues
A PMS is an excellent tool for increasing revenues at your property. Here's how:
Sell more beds and rooms, at better prices
Ever found yourself wondering whether you should you list your room as a dorm or private room? With a PMS, you can do both at the same time. This way, you don't limit your sales. Plus you can set up multiple rates and pricing strategies that put more money in your pocket. For example, automatically adjust your prices according to season, occupancy rate, or booking lead-time. 
Sell upgrades, tours, and other extras
Many property management systems include a point-of-sale system (POS). It's a tool that helps you keep additional revenue streams flowing. Sell and keep track of food, drinks, tours, upgrades, and other "extras." Automatically add charges to guest accounts, and easily sell to non-guests, too. 
Reason #2: Save up to three hours every day
Yes, you read that right. We said three! If it sounds like a stretch now, we promise it won't by the end of this post.
No more searching 
Having one place for everything means that you never waste time searching for anything. No need to flip through paperback logbooks, switch between spreadsheets, or log in and out of multiple software programs. 
No more manual work
Automation speeds up tasks that would otherwise take much longer to do by hand. Here are just a few of the tasks that a PMS can expedite:
Modify reservation calendar
Update availability on all booking channels
Record check-ins and check-outs
Manage guest details
Track income and expenses
Customize and generate invoices
Record activities from each staff shift
NOTE: For maximum automation, choose an all-in-one PMS. It includes a channel manager and booking engine, so you can control even more of your operations. 
No more mistakes
Automation prevents time-consuming mistakes. How? By cutting down on data-entry tasks that are prone to human error. Things like formula blunders or cut-and-paste mistakes (pssst, they're more common than you may think). Of course, some mistakes are unavoidable! But when they do happen, you can use a PMS to catch them early. For example, a PMS can help your receptionist spot a cash-handling mistake when balancing the till, before completing the shift change. 
Reason #3: Make smarter decisions
Do you know your most profitable booking channel? How about your most valuable room type? Or your best-selling beer? With a PMS, you're never more than a click away from user-friendly reports that answer these questions. And those answers are essential for making smarter decisions for your property.  
How to choose the best PMS for your hostel?
The first PMS software was developed for hotels. But hotels and hostels just aren't the same. That's why it's important to choose a PMS that's made specifically for your property type. Here's how to choose the best the PMS for your hostel:
Free hostel features, not paid add-ons
Features that make hostel life easier should be included, not added on for an extra fee. Look for a PMS that includes these features for free:
Manage beds, not just rooms
Sell one room as multiple room types at the same time
Manage complex group bookings
Sell tours, activities, and extra items
Automate pricing models that are practical for hostels (rates, seasons, dynamic pricing strategies, and coupons for direct bookings)
Affordable price-tag
It may be tempting to choose a free system, but a PMS is worth the investment. After all, you don't want the best feature of your PMS to be the fact that it's free! At the same time, you shouldn't pay for hotel features that you won't ever need. Look for an affordable price tag without sneaky hidden fees. This means that services like setup and training should be included for free. 
Optional channel manager and booking engine
Finally, we suggest choosing a PMS that can be connected to a channel manager and booking engine. Why? So you can push information from your booking channels directly to your PMS, and visa versa. The ideal setup is an all-in-one PMS. This means that the PMS, channel manager, and booking engine are all designed to work together. So, you never lose time on setting up integrations between tools from different providers.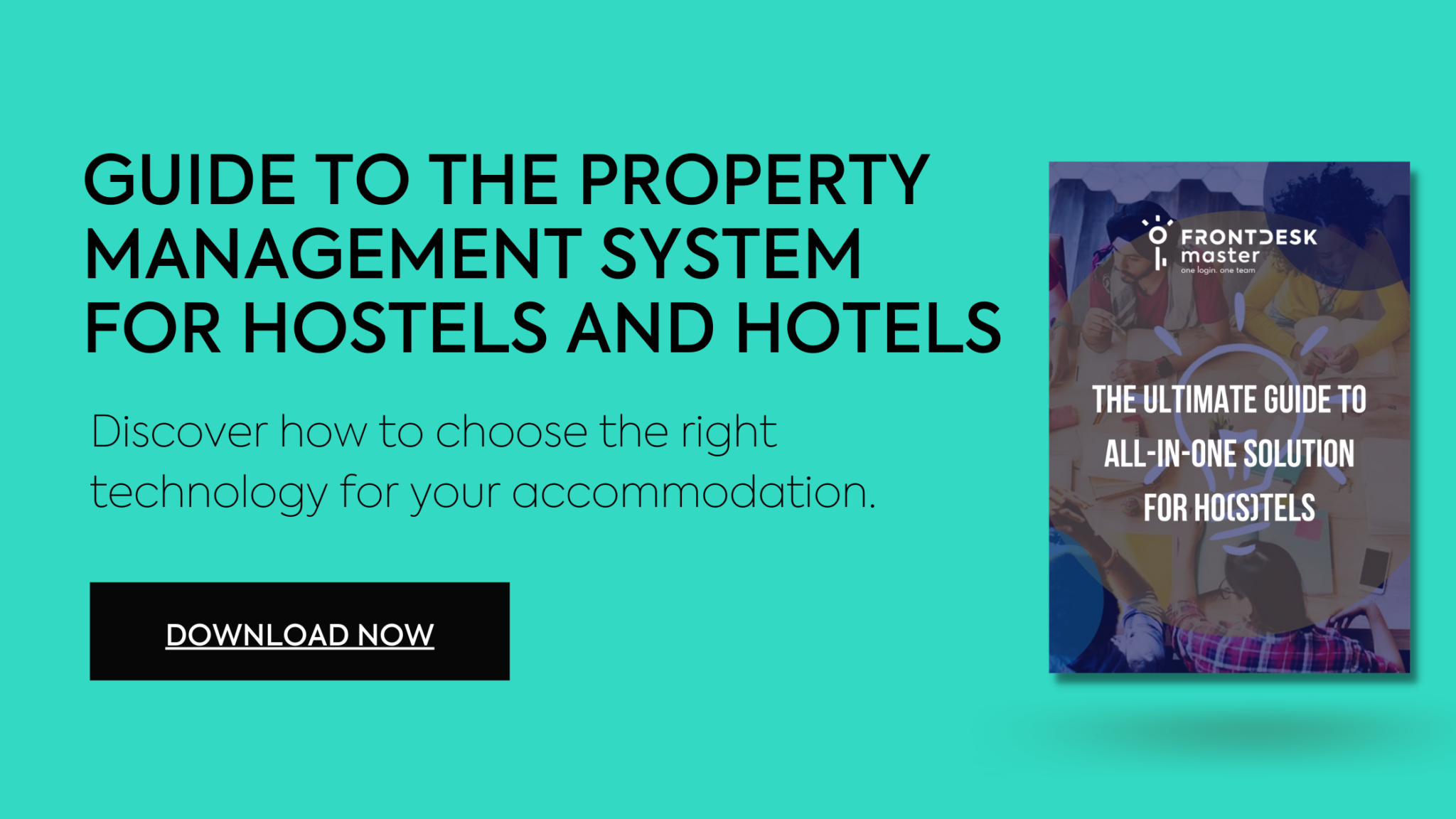 In conclusion
A PMS (property management system) is software that simplifies the job of managing your property. In doing so, it saves time, boosts revenue, and gives you access to valuable data for smarter decision-making. To choose the best PMS for your hostel, look for free features that make hostel life easier.