How to use WhatsApp in hostels and hotels to increase bookings and improve guest experience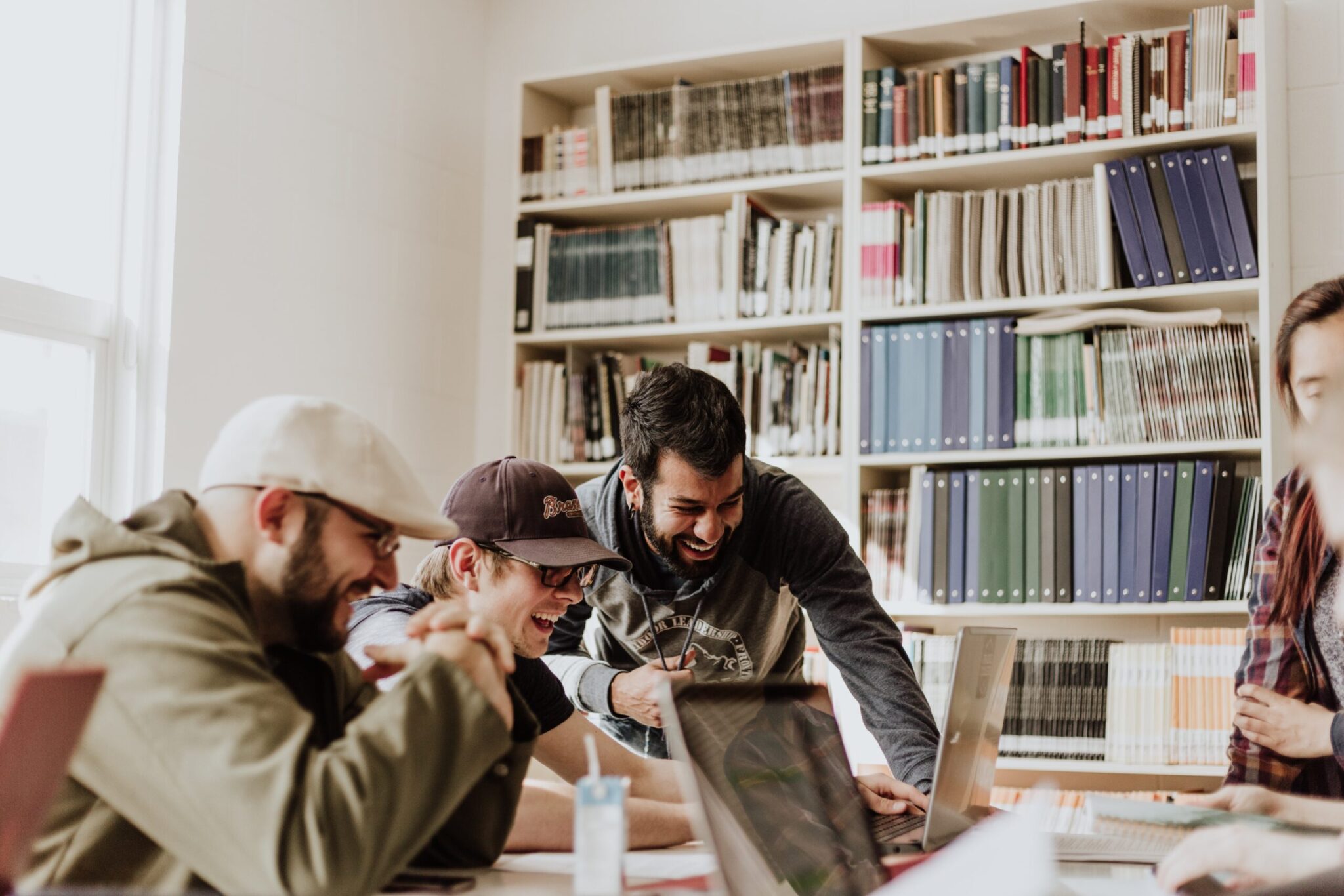 The chances are high that you don't remember the last day without using WhatsApp to chat with your friends. I know I don't remember. This app is free and is everywhere. That's why it's no wonder hotels and hostels use WhatsApp in their marketing strategy to increase hotel bookings and improve the guest experience.
And hey, if you're not one of them – you came to the right place. After reading this guide, you will know precisely how introducing WhatsApp to your hotel marketing will help you attract more guests and make their stay better.
First: why you should be using WhatsApp in your hostel, hotel, or other travel accommodations (the so-called benefits!)
There is no need to ask guests to install an additional app on their phone – they probably already use WhatsApp. 
First of all, this app has over 2 billion users worldwide, spread across 180 countries. That's why, chances that a backpacker or solo traveler will have WhatsApp on their mobile phone are, well, more than high. 
Moreover, WhatsApp is so popular that it ranks ahead in popularity rankings in China of its equivalent – WeChat. Despite the ban on WhatsApp in China, it still has around two million users in that country.
Because of that, it doesn't require an extra effort to ask guests to install an additional app – most probably, they will already have it.
Quickly answer questions during the booking process.
Secondly, if you start using WhatsApp as a chat added to your website or booking engine, you can instantly answer guests' questions and possibly resolve their pain points or doubts during the booking process.
Improve hostel atmosphere and connect guests
You can improve the hostel atmosphere and connect these solo travelers by inviting them via WhatsApp to your events or a particular Facebook group to introduce themselves to each other.
Increase guest satisfaction
Improve guest satisfaction by allowing guests to contact the reception with any issue from the comfort of their bed (of course there will be guests who will misunderstand that and will contact reception with ANY case – I guess, that's the beauty of hospitality sometimes, am I right?:)
Send bed or room quotes directly to the guest WhatsApp.
You can send a room or bed quote directly to guest WhatsApp from the Property Management System (PMS), saving you time. See how you can do it in FrontDesk Master PMS here.
It's quick, effective and travelers expect an instant reply. 
Thinking about the main reason why you should implement this communication tactic is that we are living the "I want it now" generation. And even though we may attribute this behavior to millennials and centennials (thinking they are whimsical kids), the truth is that the current digitalization made of instant communication is moving all of us, no matter the generation we belong to, to want and demand instant replies. (source)
Statistics aside, we live in the digital age, whereas humans are programmed to receive instant replies. Similar to human to human interactions, we want to have answers fast. That's why you probably scan through all the information instead of reading to find the answer quickly when you browse the internet.
With all the technologies introduced into our daily lives, we're accustomed to chatting in real life with our friends, and we expect no less from businesses.
Moreover, even if your usual way of communication with guests is email, there's a higher probability that travelers will read a WhatsApp or Facebook Messenger message rather than the email.
There's no doubt using WhatsApp for hotel or hostel guest communication and marketing is beneficial to both sides. But what are the best ways to make the most of the opportunities that this app offers to hoteliers?
Best practices for using WhatsApp in hotel or hostel guest communication
Remember that this app is primarily a private communicator to chat with friends and family. With that in mind, you should never spam clients with your offers and unwanted information.

The rule of thumb is for the front desk staff to remind guests at the check-in that there's a hostel WhatsApp number where they can always connect with the team.
I used to work in a big hostel in the center of Barcelona, where we were writing our hostel WhatsApp number on the key card paper pocket. It also included information about room number, breakfast time, and WiFi password (this last one ensured that guests read the info there because – let's be honest, who doesn't ask for the WiFi password nowadays?!)
3. Before taking your previous guests' contact details and adding them on a hurray to your WhatsApp, I wanted to tell you why you shouldn't do it. 
You know that this app is a very personal matter, right? So you don't want to get blocked or be reported as a spammer, right? No serious business wants that. Because of that, ask for permission first (for example, by email).
4. Inform about hostel WhatsApp in your pre-arrival guest communication
5. You can choose between WhatsApp and WhatsApp Business (more on that later)
6. Don't sound like a robot – try to humanize your responses by using emojis or humor (keep it casual)
7. Your reception agents can use WhatsApp Web, so it's more comfortable to reply
8. If you use WhatsApp Business, you should organize your contacts or chats with labels to easily find them again. For example, divide them into "solo traveller/backpacker", "business", "pending payment", etc. 
9. Create message templates for the frequently asked questions. That way, you will answer quickly to your guests.
Want to increase direct bookings? Here're the tips on how to do it with WhatsApp!
Add WhatsApp to your website and Booking Engine.
That way, potential clients can communicate with you instantly if they have questions or problems with a booking or special request. Sure, they can send you an email, but we all know how it goes – you want to reply fast and not in 24 hours.
In fact, in FrontDesk Master, you can add WhatsApp or other chat of your choice to the booking engine, show awesome hostel reviews, or send the room quote with one click!
If you run ads for your hostel or hotel and are a WhatsApp Business API user, you can create a setup where potential clients can start a conversation with you once they click on an ad. 

Create and send personalized offers. Not all the time, though, but you know that already, right?
How to increase guest satisfaction with WhatsApp?
First of all, you should ensure that guests, both future and in-house, want to receive messages from you by WhatsApp. You can go about it in two ways:
send a pre-arrival email, in which you invite them to use WhatsApp as the best and fastest way to reach your hotel

at the check-in, front desk staff can make sure guests have your WhatsApp number
If your guests can communicate via WhatsApp with the reception staff during their stay, it's a huge plus. It's faster, and it usually requires minimal effort from their side.
Without further ado, here are few tips to increase guest satisfaction:
If any special events are happening in the hostel or city, you can communicate them via WhatsApp to in-house guests.

Send a message after the check-in asking if everything is ok. Who knows, maybe you will be able to prevent unwanted complaints?

Be the travel concierge: ask for their travel preferences and curate itineraries for their stay. Let guests know they can always reach out to you for help in creating a great plan for their stay during their planning process. After all, no one wants a mediocre travel experience.

Share inspirational content with future guests. See how

Landbot

is doing it below:
Source: Landbot
5. Use WhatsApp to send pre-arrival, in-house, and feedback text messages. What to include in them? I follow with the details below:
Pre-arrival message
Send a text with the critical information (for example, check-in time, the best way to arrive, weather condition), and if that's your case, link to the online check-in and online payment.
Feedback message
When your guest check-out it doesn't mean the end of your relationship. Don't miss this opportunity to text guests asking for feedback and leaving a review.
Out of the box ideas to surprise your guests (and increase bookings)
Did you know you could use the messaging app as a way to surprise your guests? 
Send a birthday message.
Don't waste all that data you keep in your Property Management System. Surprise your current or previous guests with a sweet message during their birthday.
Invite guests to your private hostel Facebook group
Do you have a private hostel Facebook group where your guests can meet and greet so the real-life interaction becomes somewhat easier? (all the introverts will thank you) Why not invite arriving guests to the group by sending a quick message letting them know that they can join anytime if they want.
When someone asks for a room price
Send them quickly the availability and a quote from your PMS via WhatsApp.
WhatsApp or WhatsApp Business: which one should you use?
First, there was WhatsApp. Then there was light.
Oops, I guess it's not that story! Let's get back on track ⏬
WhatsApp introduced a business version in 2018 due to the increasing number of businesses using the app to communicate with their clients.
The regular app has good and bad sides (don't we all?) for hotels and hostels: 
you can use it on mobile and desktop

it can be associated with only one number

it's free
What is WhatsApp Business, and should hostels use it?
On the other hand, WhatsApp Business is a version created with small businesses in mind. It's free as well; however it:
Allows to use two accounts on the same phone – WhatsApp and WhatsApp Business have different logos.

allows creating "quick reply" to the frequently asked questions

allows label conversations

includes automation – send greeting and away messages
So which one should you use? For obvious reasons, the best for hostels and hotels is the Business version. Even though there's one user at a time in both versions, this can be solved quickly – during each shift, assign to one person the task of taking care of WhatsApp.
How can your hotel or hostel integrate WhatsApp with FrontDesk Master Booking Engine?
FrontDesk Master allows you to add a WhatsApp (or any other chat) widget to your Booking Engine so that potential guests can reach you easily.
To do it, first, you need to obtain a widget code. You can find many websites which offer it. E.g., HERE or HERE you can find it.
Once you have the code, go to Property Settings / Booking Engine / Look & Feel, paste the code in Additional Widget Field and save the changes.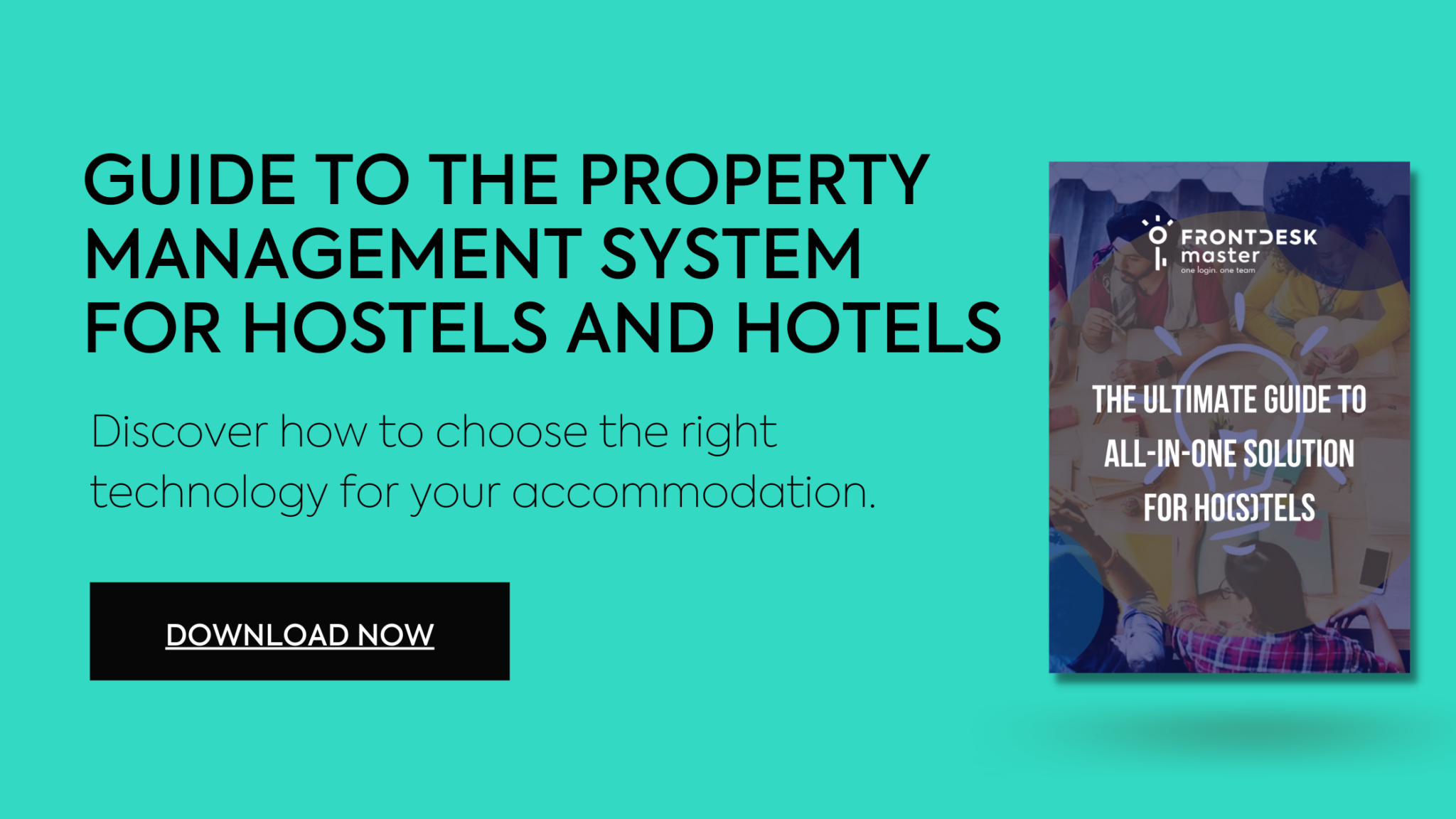 Conclusion on using WhatsApp for hostel or hotel marketing
Cristal Bukler in Asksuite's article couldn't put it better into words:
Regarding technology, more than one Hotel Manager I had the opportunity to learn from made clear that the implementation of technology comes with new ways of doing things, as well as with teaching the employees how to work with it. And what I take about those conversations is the expression "how to work with it", because I firmly believe that machines, whether if it is in the form of a chatbot, a digital assistant, automation, or a robot, they are not here to replace us as humans. They all are complements, and a complement is an added value, not the whole value itself. (source)
Without a doubt, using WhatsApp can help you get more bookings and build a long-lasting and outstanding guest experience. And the best of all: using it doesn't require complicated technologies or skills. After all, you're using it daily anyway.
Here's to better guest experiences! 
For more ideas on how to increase bookings and revenues, read the post about 19 Alternative revenue streams for hostels and guest houses.