Introducing: online chat in your booking engine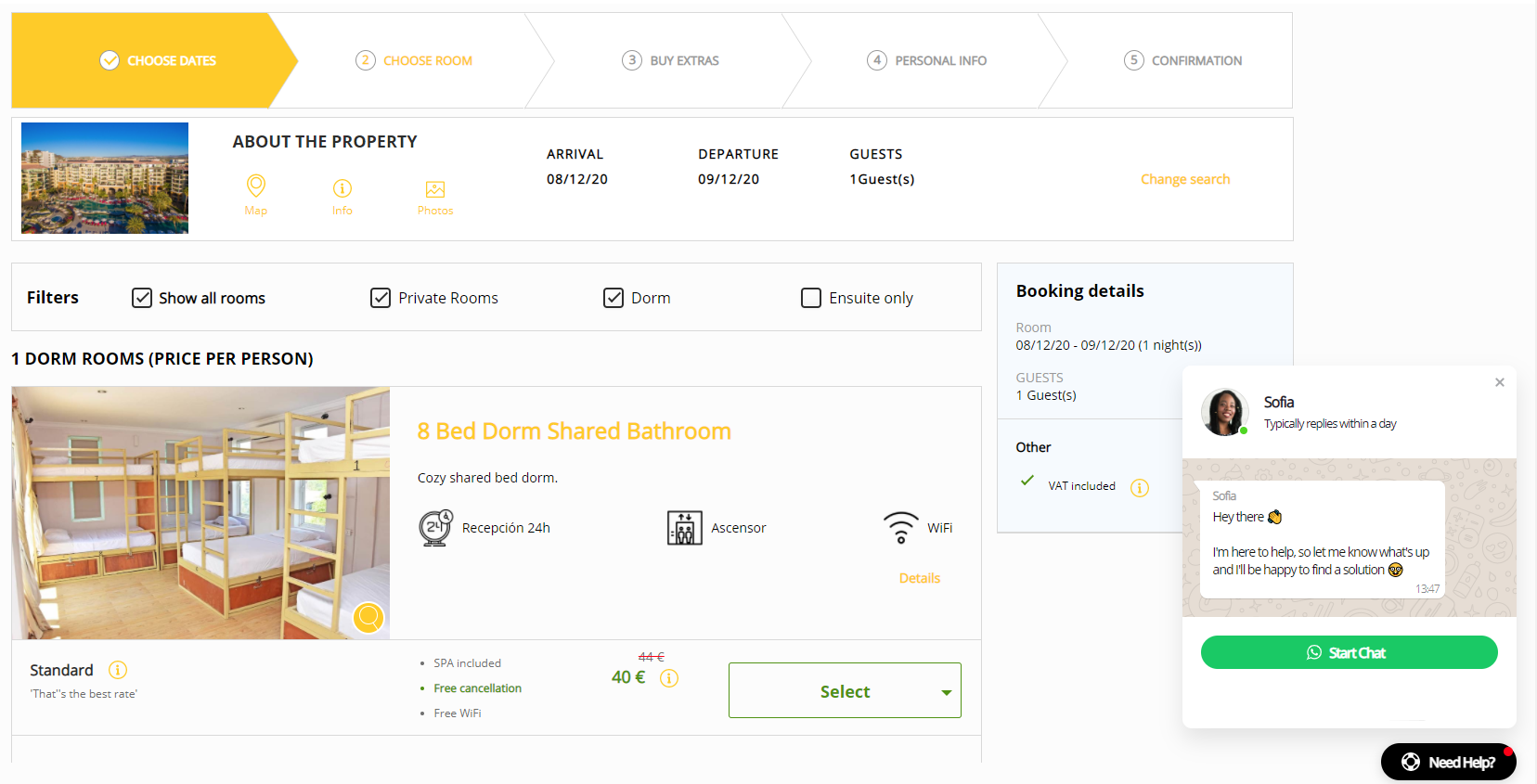 Now in FrontDesk Master, you can easily add Whatsapp, Messenger, Telegram, or any other chat to your booking engine.
Respond to your guests' doubts while they make bookings. Show guests your fantastic reviews. 
Now you can do it! We have added an extra field so that you can make your booking engine even more attractive!
Click HERE in order to see how to add it to your engine.