The ultimate guide to website SEO for hostels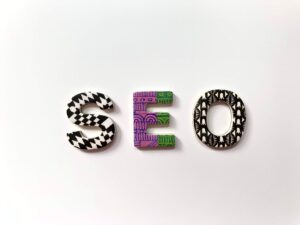 Three letters: SEO. These three letters evoke nearly as many mixed emotions as overbookings.
You know you have to optimize hostel website with SEO so search engines can show it in their results. From theory, it all sounds easy, but when it comes to execution… your head starts to spin. 
Don't worry – in FrontDesk Master, our mission is to help you simplify hostel management and all things tied to it. Which includes making easier for hostel managers to digest and implement website SEO.
Note: if your hostel doesn't have a website, you can start with our guide on creating it.
What is hostel website SEO?
Search Engine Optimization, SEO in short, is a way to optimize a website so search engines (for example, Google, Yahoo, or Bing) can show it in their search results. It's the process of improving your rankings in the search results, driving traffic to your website, and strengthening your online presence.
Why is SEO important?
SEO is crucial because it helps you drive more traffic to your website. Travelers nowadays use search engines, like Google, to find accommodation, travel inspiration, or city guides. 
When your website is optimized correctly, and you update it frequently with the relevant information – search engines love it and show it high in the results. 
If a hostel website doesn't appear in the search engines, your potential guests might have trouble finding it online. Unless you want to play "the one hard to get."
How to optimize hostel websites for search engines? (onsite SEO)
The first thing we want you to be aware of: SEO is a long-term game. You might not see instant results; however, this strategy will help you score higher in rankings if you stay consistent. And show your hostel website in front of the right crowds.
We will start this guide to optimizing hostel websites with SEO, with the onsite SEO. Onsite SEO is everything you will do on the website. Let's break it down into a step-by-step guide.
Research your target audience
Research – you will need to start with it if you want to reach the right customers. This process comes down to investigating your target audience. The more you know about their interests and needs, the better. 
What's the point of writing for someone you have no idea about? You won't even get close to their needs, and therefore, your website won't convert into direct bookings.
For example, if you're optimizing your website's subpage (or landing page) for tourists who travel with pets, you would start with finding out what they're looking for in travel accommodations. As a result, you will learn what information you need to prioritize on such a landing page.
Here are few ways you can find out more about who your target audience is:
Your PMS data

Online reviews on booking.com, TripAdvisor, HostelWorld, etc.

Social media 

Surveys
How to do keyword research for the hostel website? 
The next step on the journey of website SEO for hostels is doing keyword research. Hence, you will need to use relevant keywords across the website copy. 
Keywords in the SEO language are the words your travelers use when searching for accommodation in your area.
To create a keywords list, you can use these free tools (some offer a free limited amount of searches):
Google (we don't need to link to that one, right ??)
If choosing the keywords for the hostel website seems too complicated, we encourage you to read this article on keyword research for beginners from Hubspot and another one from SEO guru Neil Patel.
What kind of keywords should your hotel website include?
"Don't go chasing waterfalls"…meaning don't go for the difficult-to-reach words. These are the keywords that are the most popular and the hardest to rank. You can think here about phrases like "Barcelona hostel." Instead, go for these words that still receive high monthly traffic but are more specific and… are used by your target audience.
Your go-to should be the long-tail keywords. They usually consist of three to five words: "cheap accommodation near Yellowstone Park."
Note: Hostel website must be readable and useful. Don't overstuff website copy with keywords – it's useless and won't help in the search engine ranking. It's essential to use keywords naturally – so if it doesn't fit in a context, don't force yourself to use it.
How to use Google for keyword research?
Simply after "googling" the keyword phrase, scroll down the page to find the section "searches related to…".
How to optimize page title, meta description, and URL?
If you were wondering where the heck the keywords definitely should appear on the hostel website, here is the answer: in the page title, meta description, and URL. 
These three things aren't seen on the website but in the search results. 
Here is how it looks like in Google:

First, you will see the URL, then the page title, and below the meta description.
Page title
The recommended practice is to:
keep it easy to understand and relevant to the content on the webpage

Include a keyword

It contains from 50-60 characters
Meta description
A meta description is a text you will find below the page title and URL. It explains in an attractive way what the reader will see after clicking on the header.
Your meta description should:
Include keyword for which page wants to rank for

Hostel description in a captivating way (so it gets clicked)
Website URL
URL is the address of each web page you create. It should be:
Clear and easy to understand 

Separate each word with hyphens

Avoid using stop words such as: in, for, of, is, a.

It can include keyword
TIP: If your hostel website is built on WordPress, start using a plugin Yoast SEO. It will allow you to quickly establish the meta-text for each of your web pages and indicate where you should improve.
How can you improve a hostel website position in the search results?
Do you want to add more value to the hostel website? Of course, you do! Because that way, you will deliver to the search engine gods what they love. A blog is an excellent addition to the hostel website to create consistent and relevant content. 
In fact, it's one of the most popular ways of Search Engine Optimization of websites, including the hostel ones.
Don't worry; there's no need for posting blog content every week or writing 3000-word articles. 
What counts is writing with your target audience in mind. Think – how can you help solve your audience problems? That's where you can start targeting more relevant long-tail keywords.
Once you have optimized the hostel website for SEO, it's not the end. 
You see, search engine algorithms often update, so they love the updated content too. For example, you have written a post about the local museums, but one of these museums was closed forever. It's important to update that information because relevancy is what helps you score higher in the rankings.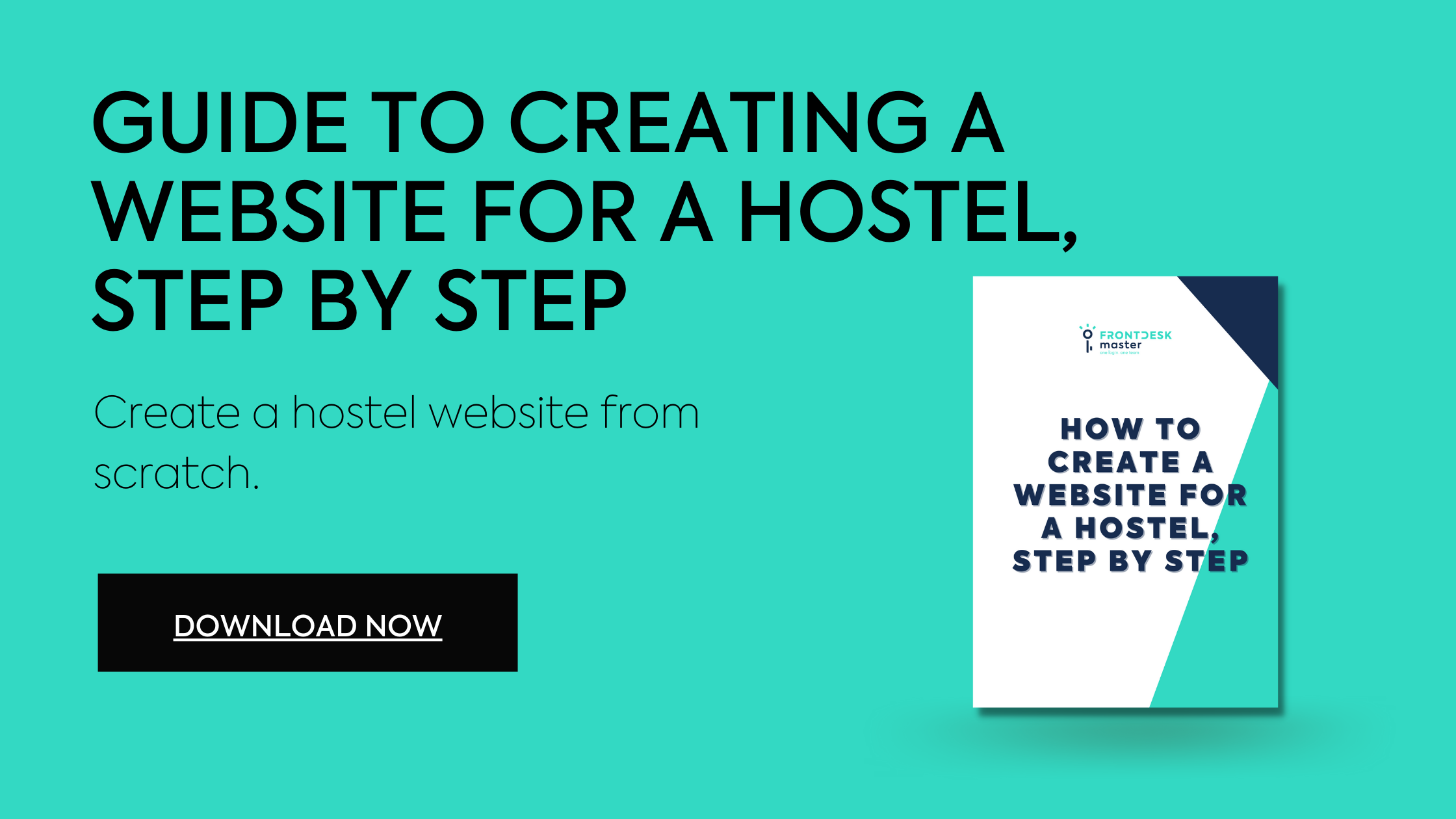 Add alt text in images
.
Another vital part of a website SEO for hostels is adding ALT text to each image on the accommodation website. 
Alt-text is the alternate text that appears on the website if it can't display the image.
Furthermore, adding alt text is important because it helps search engines understand (they don't read images) and index them accordingly. What's more, it helps screen-reading tools explain the pictures to visually impaired readers.
Adding headings and subheadings to the copy on the hostel website
Organized website copy is easier to read for the online user, and it helps search engines to understand its structure. You can think about website headings and subheadings as a Table of Content for search engines.
In general, in the online space, headings are tagged as Heading (H1), H2, H3, and so on.
Usually, you will use H1 only once as a page's main title, and it's good to include a keyword (only if it makes sense – remember you write for humans, not robots). 
By using each heading tag, you show search engines the importance of each piece of information. Let's see it through an example:
H1: THE LUNAR SURF HOUSE
H2: The ultimate getaway in the heart of the Moroccan coast.
H2: Rooms
H2: Surf and yoga
Building internal and external links 
The good news: you're halfway through!
You might have noticed that the process of optimizing a hostel website for search engines consists of small things. There's a saying: "it's the small things that matter most," and if you follow this guide thoroughly (plus read recommended in here articles), you might as well be on your way to positioning your website high in the search results. In effect, what you will do today on your website, can result in more direct bookings.
What are other small things? 
Including internal and external links on your web pages. 
The common SEO practice is to include "internal" links that drive traffic to your hostel subpages on each page. That way, you show search engines how each page is connected "naturally" with another. In other words – you are making things easier to understand for Google.
The "external" links or backlinks drive traffic to the hostel websites from external pages. For example, your hostel gets mentioned and linked to in a Lonely Planet or OTA.
Website speed, mobile-friendly, and accessibility
Despite having optimized copy on the website, your SEO tactics won't work if these elements are poor:
Website speed – you can check how the website performs with the tool

PageSpeed Insights

.

Mobile-friendly website – the tool mentioned above will give you insights on mobile usability too.

Accessibility – make sure your property's website is accessible to all types of users, including those with disabilities.
PageSpeed Insights show you how a website performs on the computer and mobile and tips on improving. Some of them might seem complicated. That's why if you aren't a tech person, you can hire an expert to help you out.
Working on the off-site SEO 
Off-site SEO is everything happening outside the hostel website. One of the off-site SEO tactics includes building backlinks, which we have already mentioned. However, there are other important aspects that influence hostel website visibility and credibility:
Social media

Paid ads campaigns

Reviews

User-generated content (everything travelers share tagging or linking your website or social media accounts)
Optimizing hostel website with Local SEO 
Location is an essential aspect of business, like a hostel. Travelers usually specify their search geographically (for example, "cheap hostel in Ericeira Portugal"). For that reason, you should optimize the hostel website for local SEO.
Local SEO includes using tactics that will drive traffic to your website based on geographically related searches. 
There are various tactics you can apply. One of them includes using relevant keywords, like "hostel near Barcelona Sants station."
Furthermore, you can create better local content, which will give search engines what they love the most: showing users the most relevant and helpful information. So try not only to promote rooms but also to support content in the form of travel guides or "things to do."
An equally important role in optimizing hostel websites for local SEO play Google My Business and Google Hotel Search. Both are related to each other, and the latter takes information from the former.
Featuring hostel on Google My Business
There's no secret that the success of the Google My Business account lies in making the hostel profile complete and relevant. 
Whenever travelers search for a hostel in a specific area, Google shows them the results on a map. Once they click on a hostel, they see the information included in Google My Business. Here they will see hostel photos (if you added them), reviews, and the link to the website.
For the best tips on making a successful Google My Business profile, follow Google tips directly in their Help Center.
Adding hostel to the Google Hotel search
In the past months, there's been quite a talk about Google Hotel Search. That's because Google added free booking links (in addition to their paid campaigns) for accommodation providers. 
Go to our article about it if you want to learn how the free booking links on Google work for hostels.
Here is how Google shows you the results of accommodation search: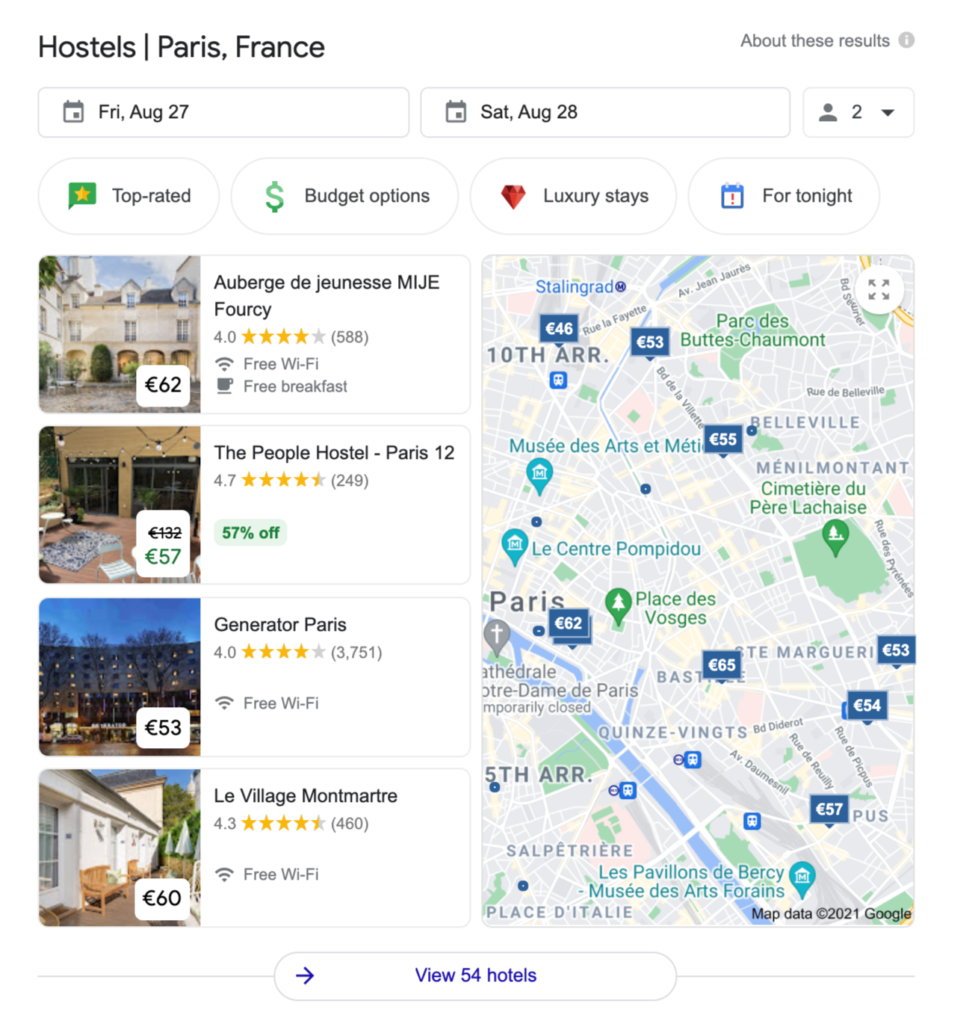 As we have mentioned before, you will need to complete your Google My Business profile if you want your hotel to appear in the Hotel search results. Then you can follow by adding Google Hotel Ads or free links. 
The complete information on how to get started with Google Hotel Ads, you will find directly in the Google Ads Help. Plus, click here for more information about free booking links.
How to measure SEO performance and results?
We're nearly at the end of this guide. It's been a ride, huh? 
Here are the tools that will help you stay on track and measure the performance of the accommodation website:
Google Analytics

Google Search Console
What metrics should you check?
Google Search Console: keyword ranking, click-through rate

Google Analytics: bounce rate, avg. time on page

Backlinks (tip: go to Ubersuggest to make the backlinks analysis)

Page speed on PageSpeed Insights
SEMRush blog has a comprehensive explanation of each metric in this article.
How fast does hotel SEO work?
We know it might be hard to hear this answer, especially after all the work you need to put into the website SEO, but – it depends. 
Sometimes websites will be crawled by "spiders" in the first few days and sometimes…after months. There's a way to speed it up by submitting a website sitemap for revision in your Google Search Console account.
You have arrived at the end of this guide to website SEO for hostels
.
That is the end of the FrontDesk Master guide to SEO for hostels. SEO is a long-distance run. However, the more you learn about it, the easier it will get (hopefully, after this guide, you will feel more confident in your skills).