How do free booking links for hotels and hostels on Google work?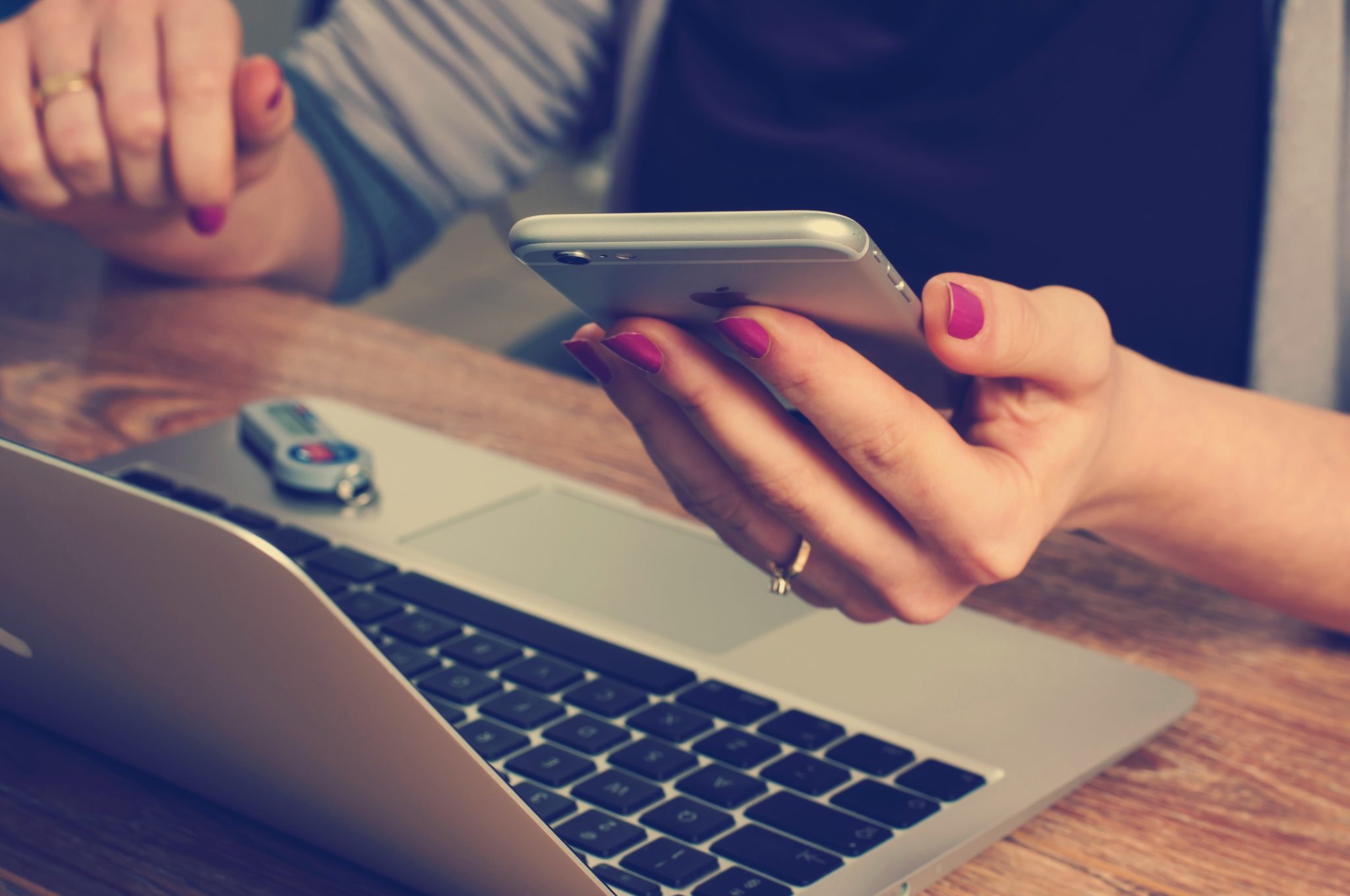 Direct bookings have been a buzzword for a long time. Yes, OTAs are still big players on the booking map. But, your direct booking channel can become a hella lot more competitive with free booking links on Google.
Google announced free booking links in their Google hotel search.
In case you've missed it, back in March Google released the big news: travel accommodation's website can appear on its hotel search results for free.
Before, you needed to invest in Google Hotel Ads to have your website on Hotel search.
Now, you can increase your direct bookings without investing in extra advertisements.
How does it work?
When someone searches for accommodation on Google, usually you will see the results on Google Maps. Once you click on one of the hotels it will take you to Hotel search results showing different listings. 
First, you will see listings that pay for ads. If you're doing it with your property then your website will appear there too. If not, no worries, below the ads you will see a free listing featuring your official site too.
See the picture below how a Google hotel search result for a chosen hostel looks like:
Look, travelers don't care if they book through Booking, Hostelworld, or your website. 
Unless you're a hotelier yourself of course…
Usually, what will happen is they will click on the cheapest rates, see the photos, ratings, location and reviews, and book. 
That's why using free booking links on Google gives you a higher chance to rank in the results and increase the chance to connect with travelers.
How to get started with free booking links on Google
If you are already using a Hotel Center account, and invest in hotel google ads, you're ready to use free booking links. Otherwise, follow the next steps.
Business Profile on Google
First, you need to put your Google Business Profile in order. It should include updated descriptions and attractive photos.
Think here, that this is the first thing travelers will see about your hostel or guest house. That's why keeping it updated is so crucial.
Your website or landing page should provide a user-friendly experience
Why is it important?
You see, user experience is one of the factors, which influence Google rankings. Google revealed that free booking links use a variety of signals, determining which links customers can see. These signals include: 
"consumer preference, 

The value offered to the user,

landing page experience, 

and historical accuracy of the prices provided to Google".
Connect your availability and prices with Google
You can do it by yourself or via an integration partner: your PMS, channel manager, or booking engine. However, I do recommend you go with the second option- integration partner. Showing the real-time availability and prices is the key component to rank higher in the Google hotel search results.
If you are using FrontDesk Master, our team can connect you with free google links. Send an email to [email protected].
Otherwise, you can try our system for free by signing up at this link.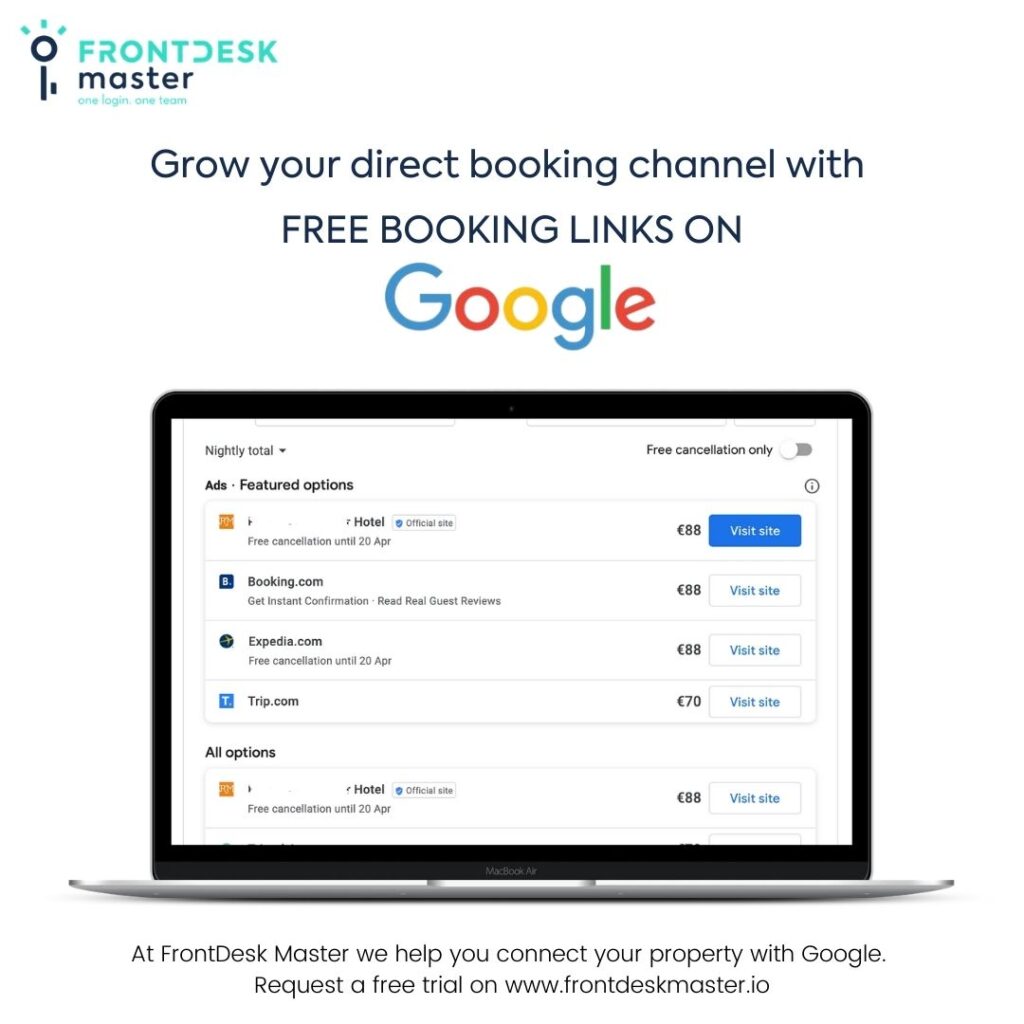 If you want to up your results, make sure to read more about Google Hotel Ads, and all the reasons why ignoring it can cost you direct reservations.