Why ignoring Google Hotel Ads will cost You direct reservations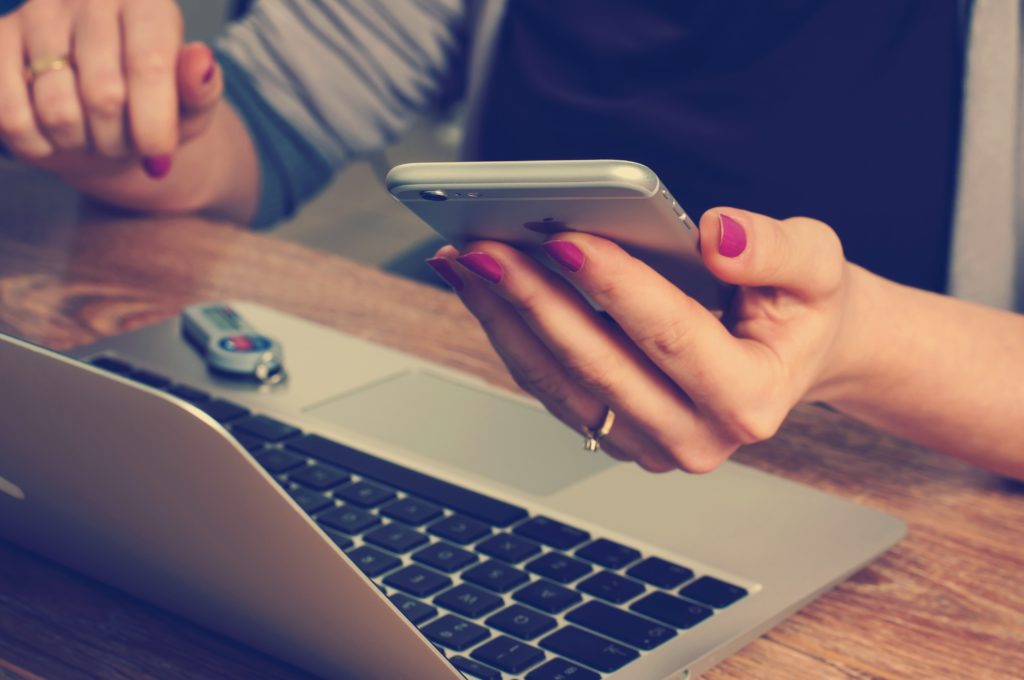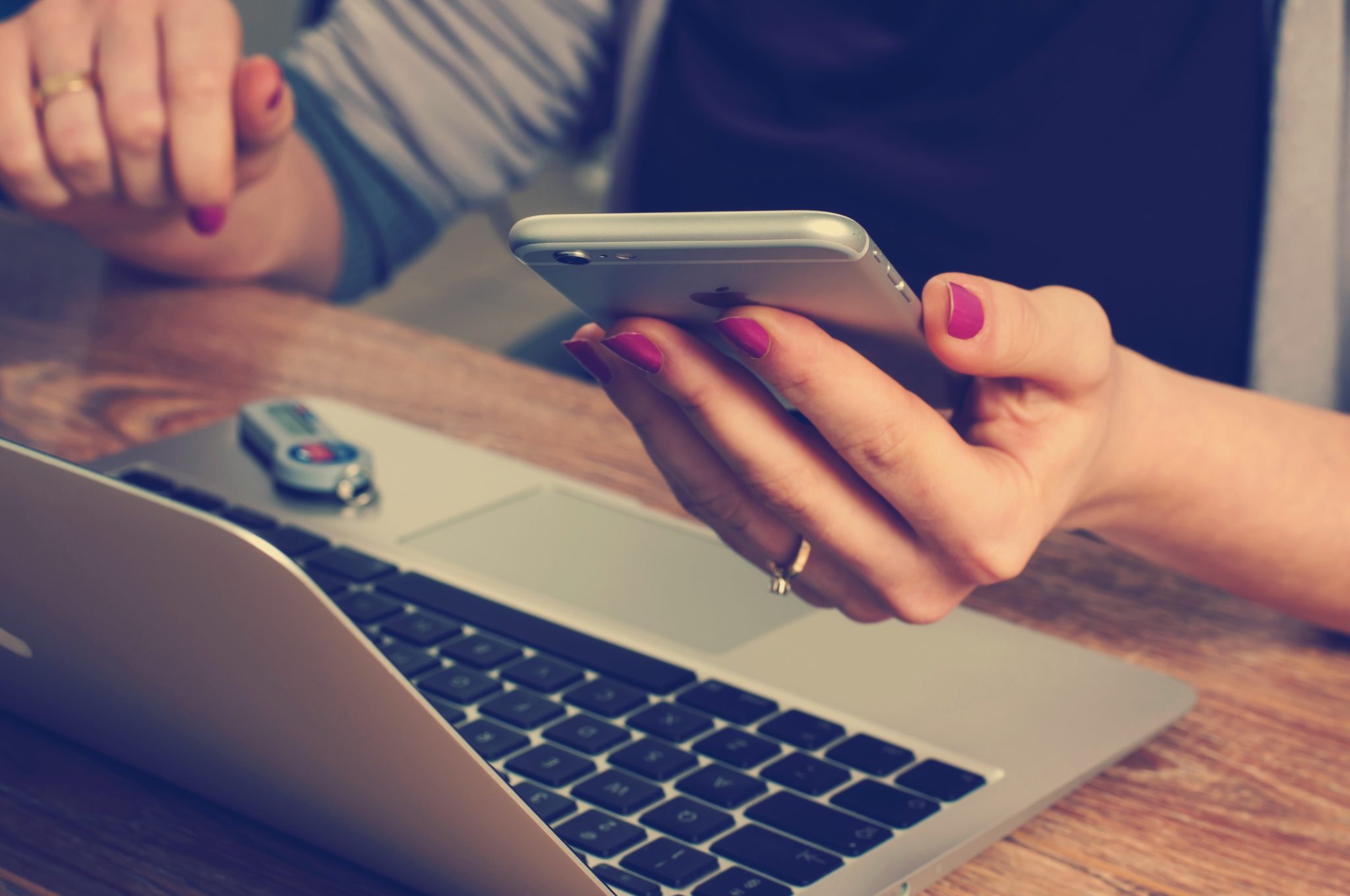 Phocuswright travel studies show that researching hotels and airfares on a mobile device is as common as shopping for clothing. 
It was only a matter of time for Google to convert into another OTA. The OTA that can help your property compete with the big giants of the hospitality industry.
Why you should pay attention to Google Hotel Ads
According to the data presented by Mirai, Google Hotel Ads had 64% of the meta market in 2019 and is the fastest developing metasearch engine in the industry.
Google gives you tools that might actually help you be more competitive in the metasearch results. 
That's why in this blog post we want to show you why you should use Google Hotel Ads and how you can start.
What are Google Hotel Ads
Hotel campaigns became part of Google Ads in 2018.
Google Hotel Ads is a metasearch platform that gives an alternative way of booking. It displays your booking engine prices in direct comparison with other OTAs. 
Let's say a guest makes a general search like "Hostels in Prague". He will see a map with properties in the chosen city, with their prices and availability.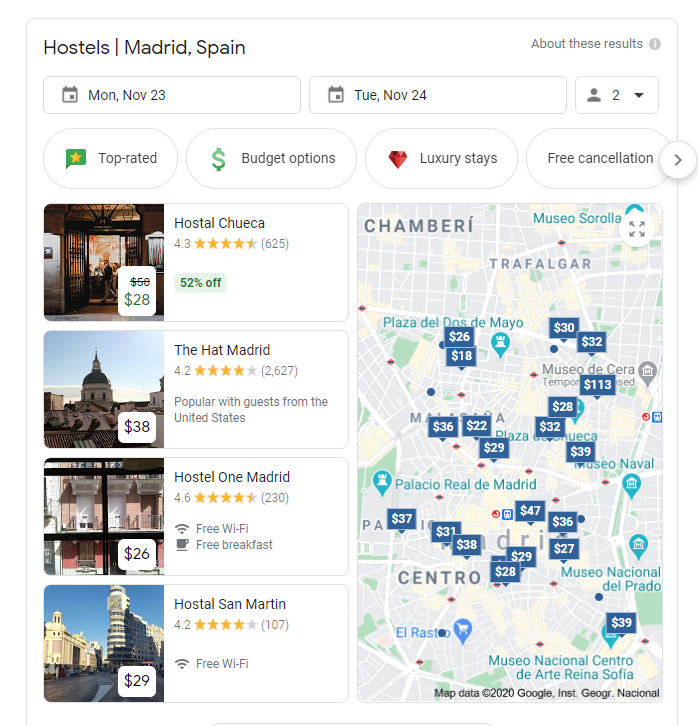 It allows making a reservation directly without leaving the platform. In other words, Google converted into another OTA with over 50-million audience.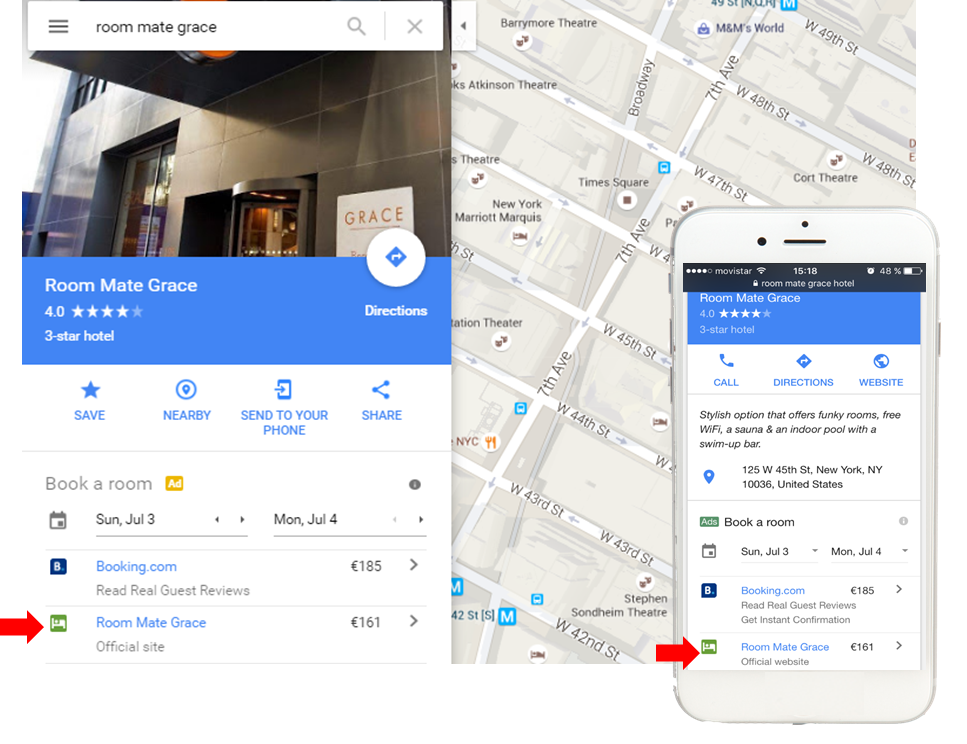 Now, that's the potential…
How Google Hotel Ads works 
When the traveler is searching for accommodation, Google consults availability in real-time and shows the results that meet the criteria of the searcher. 
Once our traveler clicks on any of the properties h/she liked, Google will show its Google Business Profile. The page listing with pictures, reviews, contact information, and Google Hotel Ads. 
This is the place where Google shows your availability and rates taken straight from your booking engine. 
If your property is using Google Hotel Ads, your traveler will see prices from your website. And below them, prices across different OTAs.
It's important to note that Google Hotel Ads connects with your Google Business Profile. So you need to remember to have that one complete in order for everything to work correctly.
Once the traveler is on your Business Profile and clicks through the Google Hotel Ads, h/she is directly taken to your booking engine to complete the booking.
Google Hotel Ads works by using a different variety of bidding and pushing strategies.
Commissions (pay-per-conversion): You pay only when a traveler books your hotel, depending on the payment model you choose.

Commissions (pay-per-stay): You pay only when a traveler completes a stay they booked through Hotel ads. Available only to select partners.

Max CPC bid (fixed or percent): You pay when a traveler clicks on your ad. For the CPC bid strategies, you can adjust your bid by factors such as device type, traveler location, length of stay, and other factors.

Enhanced CPC: Automates bid adjustments for a Max CPC bidding strategy.
How to start 
In order for the Hotel Google Ads to work properly, you should connect it with your channel manager and set up a feed with your booking engine.
If you are a FrontDesk Master partner, you can contact our support team at [email protected] to help you set it up.
If you are not yet our partner, you can sign up for a free trial through this link or email our Account Manager, Magda at [email protected].
Benefits of Google Hotel Ads for hoteliers
Increase  your visibility

Increase direct traffic to your booking engine

Attract direct clients

Same conditions and visibility as OTA

Pay for an ad only when you receive a booking

Impulse your reservations with Google My Business
How to improve and make successful your Google Hotel Ads?
First of all, it's important to optimize Your Google Business listing. Make sure to have these:
professional photos, 

updated descriptions, and 

contact information. 
It's important that your profile is complete.
What's more, to add extra credibility you can set up the Q&A section and invite your previous guests to leave the review on Google.
We hope that Google Hotel Ads will help your property attract more direct bookings. 
If you want to attract digital nomads and remote workers to your hotel or hostel check out our tips on optimizing your listing on Airbnb.
For Google Hotel Ads connection, contact Magda at [email protected] (for current customers, please contact: [email protected]).