How to create a hostel website – a complete guide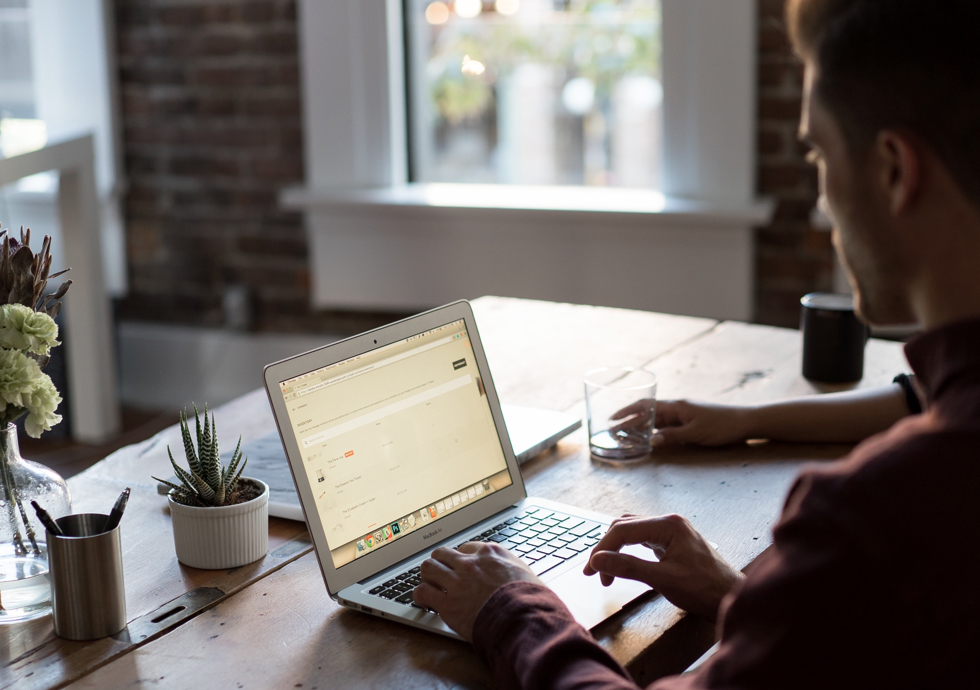 Research shows that 87% of travelers will visit the accommodation website before making the final decision. That means if you have no hostel website – you're losing money.
The money which you need to pay to OTA (online travel agencies like Booking) for each reservation they bring you. Instead of keeping the total amount from direct bookings.
Lack of time and a tight budget are usually the most common hostel manager reasons for no website. 
We have good news for you: nowadays, it's far easier to create a hostel website than you think. And far faster. No need for coding, no need to be tech-savvy. And yes – you can do it even by yourself.
Why your hostel needs to have a website
Hostel website gives the first impression of your hostel. It allows travelers to get to know you closer, decide if a hostel is right for them, and book directly (more on that later along the way). 
What's more, there's something we call a "billboard effect."
Here's an explanation of this effect in action. Travelers found your hostel on OTA, and they want to explore more about your place, so they go to your website. Since they are already there, they see a good deal (aka better offer), so they book directly. 
See – if you want to feel the warm outcomes (in the form of $$) of the "billboard effect," you need to have a website. Obviously, right? 
So how to create a hostel website? Everything you will find below.
How to create a website for hostels
Before we dive deep into the website creating process, let's consider two options you have: do it yourself (DIY) or outsourcing this task to a professional. 
DIY vs. Outsourcing
Creating a website for your hostel by yourself will be cheaper, however more time-consuming. Though it might cost you less time than you think, especially with the website builders available nowadays. 
On the other hand, outsourcing will give you more time, and probably the website will be more advanced or professional. There are plenty of agencies or freelancers who will be happy to help you with this task.
When you create a website yourself, you will update it and fix errors instantly, contrary to when you outsource this task.
If you're courageous and go for the DIY option, the following guide is for you.
Creating a hotel website for free? – the cost of building a hostel website
The answer to the question if you can create a hostel website for free is – no. Both options – doing it yourself or outsourcing – will cost you money. 
Even when you go for DIY, you will need to invest in the web host, security, and domain name. The good news is – it's not very expensive.
Create a hostel website: choose the web host and domain
The first step to take – which is super easy – is to choose the website host and your domain name. A domain name is simply the name of the website, which in your case, will probably be the name of the hostel. 
Website hosting is where you will store all the website information and data. Many providers to choose from: Bluehost, Namecheap, or GoDaddy are one of them.
You can find tips for choosing the domain name here.
If you prefer to have a web host in your mother tongue, choose the local provider. The most important is to find a web host with superb customer support. They need to be easy to reach and respond fast to inquiries.
Make the research on your target market
Now, let's get down to business.
The key to a great website is creating it with your target market in mind. You have to know who sleeps in your hostel. Making the research consists of: 
Read their reviews and what they are looking for in the hostel. 

Use your

Property Management System

to determine where they come from and what type of guests you accommodate (families, solo travelers, groups, etc.).

Conduct the search intent research: what kind of keywords and search terms do tourists write in the search bars?
This research will give you insights on how you can structure the website, what kind of services to feature, and what information is essential to include.
Clarify your unique selling proposition (USP)
People don't buy features. People buy things because of how they make them feel. 
Feeling comfortable, social, adventurous, or maybe they need to unwind and hide somewhere far away from the city. 
That's why instead of focusing on the breakfast or swimming pool, think about what kind of feeling and experiences you offer. Focus on showing in your USP what's in it for them.
USP offers a unique benefit that helps your hostel stand out. For more information on how to identify your hostel's unique selling proposition, read this article in Entrepreneur.
Create hostel website: chose website builder
Now that you have a domain, website host, target market research done, and hostel unique selling proposition clarified, it's time to choose the website builder. 
There's the wildly popular (and our favorite) WordPress. It's intuitive – once you get to know the dashboard. It's easy to navigate and manage, it's free, and it offers many website themes (some free, some paid). 
Other website builders include:
Wix, 

Squarespace,

Dribble.
Best WordPress themes for hostels
Here is the list of best hostel and hotel WordPress themes (both paid and free) we think you might like:
Find more attractive themes in this Hubspot's article.

What type of pages should have hostel website
Hostel website should at least contain a home page, contact page, about page, and Frequently Asked Questions (FAQ).
What you should include on the hostel home page 
A headline that incorporates benefit or solution to their problems

Booking button

High-quality photos 

Attractive copy that guides online visitors to the sections of their interests (type of rooms hostel offers; common areas; services and activities).
About page 
About page isn't 100% about you (we know – it's a plot twist). You see, it's not the place to bore online visitors to death with the whole hostel story.
Tell your story in a way that's interesting to the reader – why you do what you do and how you transfer this experience to their hostel experience. What kind of problems do you solve, or how do you bring them closer to pleasure? Plot the answers to these questions into your story.
Examples of hostel websites for your inspiration:
How to optimize hostel website to get more bookings
Create a hostel website with this primary goal: conversion. 
Yes, you need to show off the property, but what you should have in mind first and foremost is how to optimize it, so it converts into hundreds of direct bookings.
Here are our tips on how to optimize the hostel website to get more bookings.
Booking engine
We highly recommend connecting the hostel website to the booking engine. The booking engine links to your website and allows clients to check the availability and prices in real-time, ask questions via chat, book, and pay online. Whether you use FrontDesk Master booking engine or other providers, the whole process must go smoothly. 
SEO and grammar
If there's one thing you should invest time or money into – this would be optimizing a website for search engines. Follow our step-by-step advice to website SEO for hostels in our guide.
It's crucial to optimize the hostel website for the search engines. Include keywords, but don't overoptimize. First of all, it should have readable and exciting content. Remember also to check spelling and grammar. For that, use a solution like Grammarly – a fantastic tool to improve wording, find errors, and overall improve website copy.
Mobile optimization
People use mobile phones for almost 60% of online searches. That's why build a hostel website with mobile phones in mind.
Use high-quality photos
Say no to shady photos of a low quality. Either invest in a professional photoshoot or in a good mobile phone which takes professional photos. 
Website speed
Website speed is super important for users and Google rankings. You can use a tool like PageSpeed Insights by Google to see how your website is performing and where you can improve it. IF there are issues out of your scope, you can find a professional that can help you solve some of the suggestions made by this tool.
Include social proof
Guests' testimonials raise your status in the eyes of customers. If you have decided to use WordPress, install a plugin like WP Tripadvisor Review Slider to feature reviews from Tripadvisor (there are also versions for Google).
Useful WordPress plugins
Jetpack (this plugin can do may things for your site including social media sharing)

YoastSEO

MonsterInsights or Google Kit

Autoptimize

OptinMonster (plugin for pop-ups to promote special offers)
Translate website into various languages
Probably travelers staying at your hostel speak different languages. Customizing the website to their languages increases the possibilities for conversion. 
For that reason, include English, your country's native language, and use data from Property Management System to determine other languages.
Add a blog
Yes, blogs are still applicable in 2021. Despite 4.4 million blog posts published daily, blogs still help attract travelers. Especially, if they are relevant to your users. 
Content attracts visitors to your website and makes Google happy to serve high-quality content to its users.
The good news is you don't have to be a blogger to write content. Either ask volunteers or invite travel bloggers in exchange for accommodation (make sure they have already proven and quality work under their belt). Or hire freelancers.
Moreover, blog content is perfect for repurposing in the form of social media posts.
Over to you: now you know how to create a website for a hostel
With that guide, we hope you will take the first steps into creating a hostel website. Before you know it, you will have an epic web bringing lots of direct bookings.
Find FrontDesk Master on Facebook for more hostel management tips.