11 top ways to guarantee outstanding guest's experience during pandemic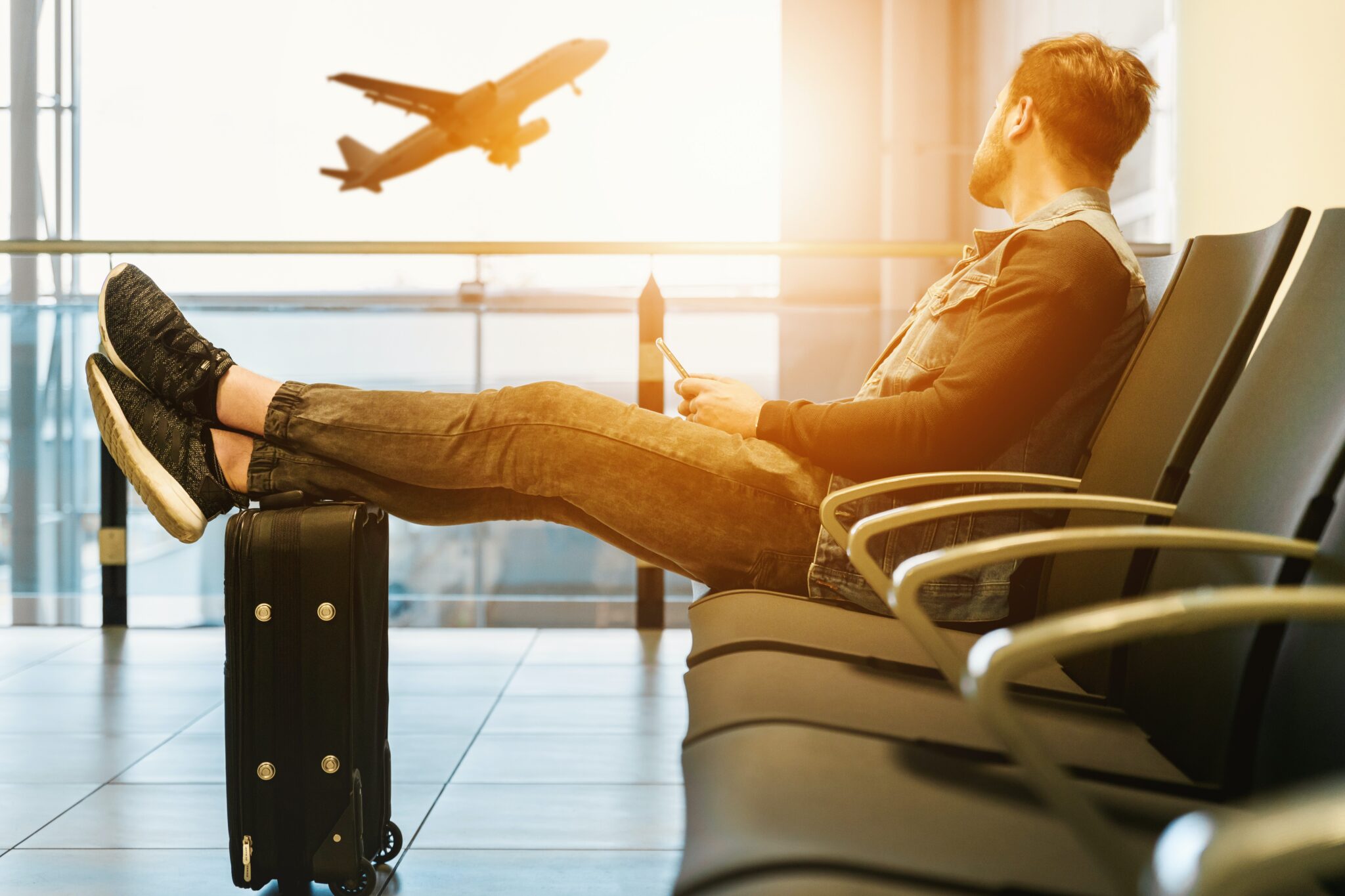 Now that we know that 2020 won't be the best year of our lives, let's look on the bright side.
People are still traveling. Fewer but they are. And you know they will come back.
As a matter of fact, traveling in 2020 can be awesome as you can experience the hotspots of the world, with 0 crowds.
Like this Chinese tourist who visited Machu Picchu and was there as alone as Kevin in Home Alone.
Focus on what you can do, instead of what you can't control. 
means making sure that your guests have a smooth & SAFE journey experience. Even during the pandemic.
You see safety has been always the principle of every ho(s)telier. For both staff and the guests. Now we need to add social distancing to it. 
Yet, hostels are everything but social distancing. But even with the social distance, you can be creative and offer your travelers outstanding experiences. So they can have a good time despite pessimistic reality.
Cleaning, cleaning & cleaning 
In these challenging times, it's important to take your housekeeping to the next level. With the right property management systems, you should be able to generate a list of rooms to clean, stayovers, arrival, and departure. So your housekeeping team can organize.
We also suggest you create an automated email to your guests, ensuring how seriously you take the actual situation. And explaining the measures you take to prevent the spread of the virus.
Technology is a best friend of hoteliers & travelers 
Travelers these days are tech-savvy. Which means that they heavily rely on mobile phones. 
If you haven't already, make sure:
your property website is mobile-friendly, 

that you offer a quick and simple booking process.
We strongly suggest you updating your hostel website so it communicates:
your safety protocols and prevention plan,
frequently asked questions regarding your hotel, destination, and COVID-19,
contact information in case your guests have further questions or concerns.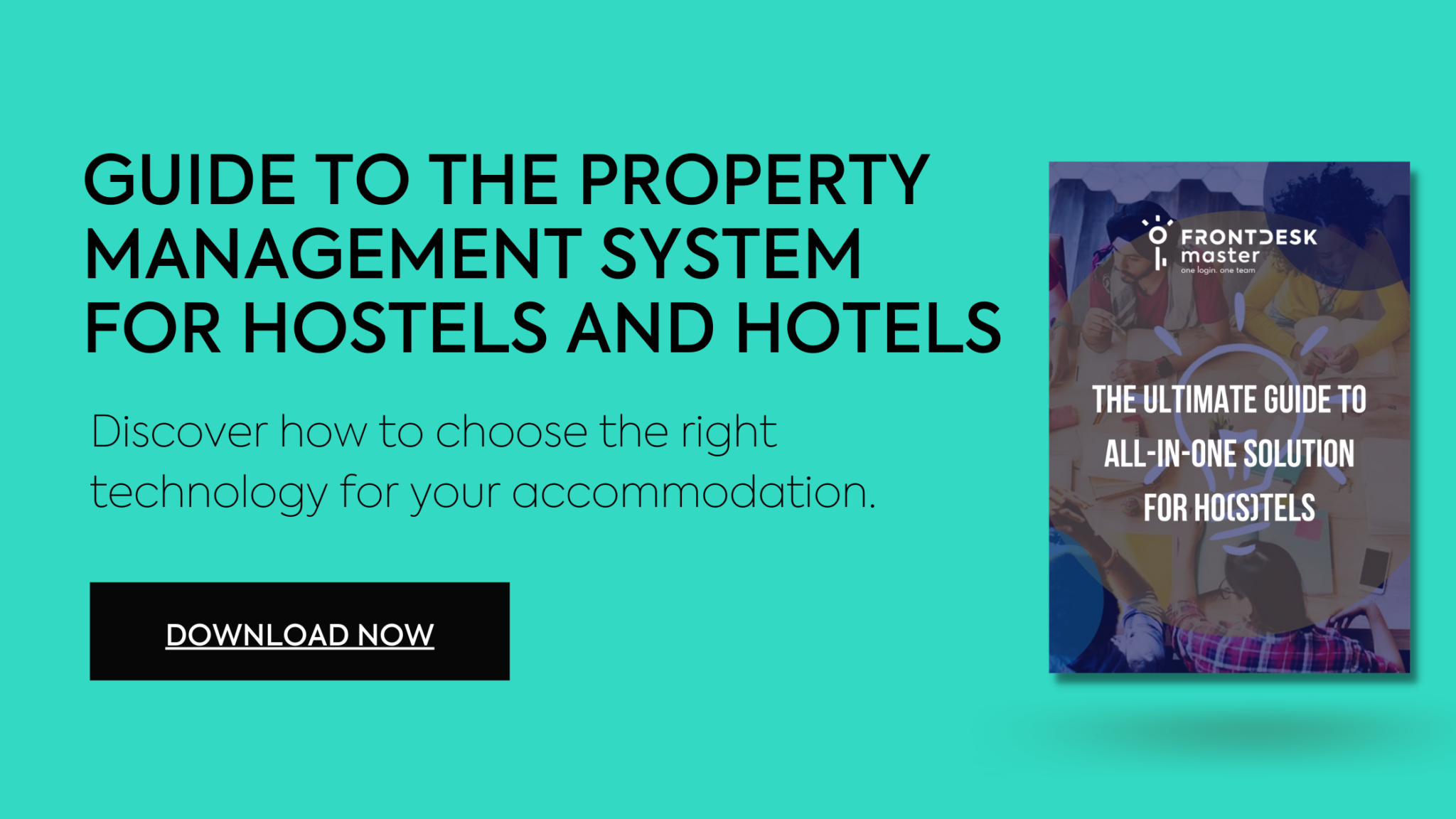 Online payments 
Offering the card payment as a preferred payment option isn't only about not spreading the virus with cash manipulation. It's also a safer option for travelers than carrying around cash with themselves.
What's more, it makes life painless for your staff: less cash, fewer mistakes, more time for essential work.
It's worth offering online payments for your guests, while they make a booking or do online check-in. Why?
You will skip this step during the check-in process. Everything is paid in advance. Less physical cash in the building. Less tearing your hair out of your head to find the cash/ card mistake.
Plus you can automatically charge all the non-refundable reservations and no-shows. 
There are quite a few solutions out there on the market. In FrontDesk Master we offer hosts and hoteliers the connection with Stripe and  Webpay. 
Contactless check-in
Consider introducing to your property online check-in. Once your guests' arrival day is approaching, they receive from you an email with a link to online check-in. This is where they fill in their data, which normally your reception staff would need to complete on the arrival.
Chats
Encourage your in-house guests to communicate with your reception staff through chats like Whatsapp.
You see, many complaints or requests can be easily solved, without the need to come across the reception.
Level up the guest experience in the COVID-19 times
Each country has its own restrictions when it comes to hotels, hostels & other tourist accommodations. Depending on where you're located, there will be different ways you can create a unique guest experience.
You can offer a free room upgrade when it's possible.
It can improve guest satisfaction and directly influence reviews on booking websites.
Flexible booking policy
Currently traveling is more spontaneous. Due to many travel restrictions, travelers very often don't know until the last moment if they will be able to travel. In order to win their heart, when they make bookings, you should offer flexible booking and free cancellation even at the last minute.
Train your staff 
Make sure your staff knows the local procedure and the local health facilities, in case of suspicion of a virus. You can also work with doctors who offer private visits (but be sure to warn your guests before about the costs of such service).
Offer outdoor activities 
After being locked, guests search for some adventure or outdoor activities (private or in small groups). It's a marvelous idea to offer activities in nature, preferably away from the crowds.
Indoor activities 
If you organize social events like for ex cooking classes maybe it's worth considering doing it more frequently in order to create smaller groups. 
You needed to close a guests' kitchen…?
If your kitchen has to be closed, make some promotional deals with the local restaurants.
Deliver breakfast to the private rooms
How about offering breakfast delivery straight to the room? Your guests will appreciate this commodity and extra care for their safety.
Conclusion 
Despite the restrictions, people are still traveling. You might not have the most exciting year when it comes to your revenues. Yet you can still take out what's best from it, be creative, and look with optimism into the future. And in the meantime do what you are best at showing what hospitality means for you and share your passion even from behind the face mask or glass window.