10 hostel experts tips which will help you open your dream hostel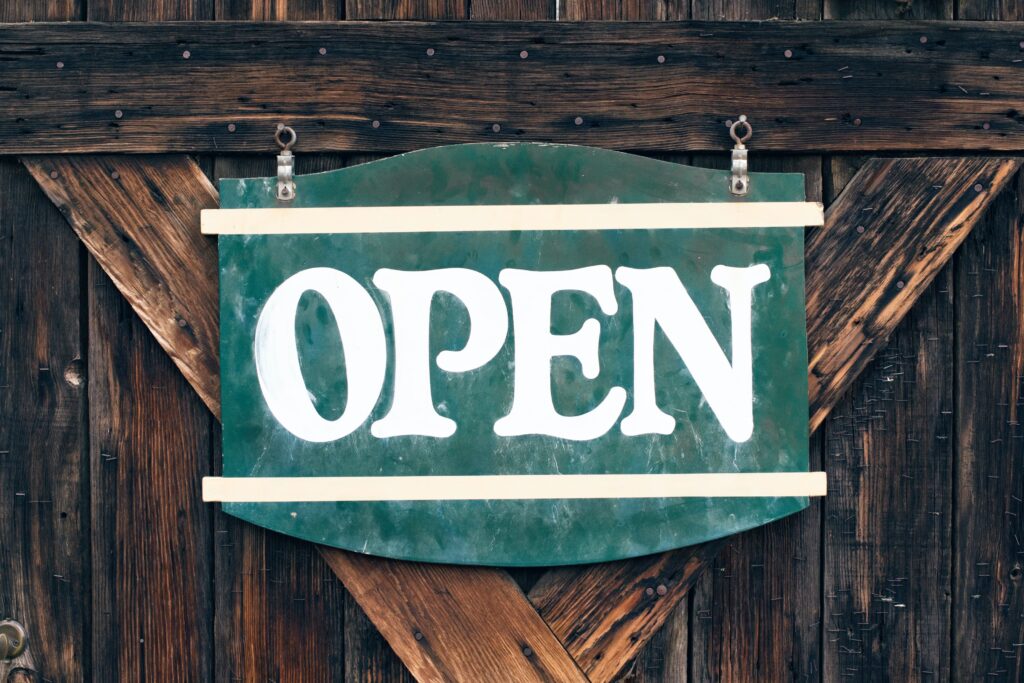 It's hard to think about opening a hostel or any type of accommodations, given the fact that it's hard to imagine traveling whilst Covid pandemic rules. 
But you know what, apart from the pouring rain of "hostel for sale" announcements there is a light in the tunnel. There are still many dreamers and optimists like you, not giving up on their dreams. Taking the opportunity to open their own hostels.
If you're here, then you're one of them. Taking a leap of faith, seeing the opportunity in so many hostels and hotels on sale right now.
In this post, I have gathered the basic information you should have while venturing into a hostel opening. It's researched and gathered from the experiences shared by people like you, who opened and managed their own hostels. 
I hope that this foot ground information will give you a kick in the right direction. Each hostel and location is so different, that you might be struggling in finding the specific information.
Fear not! You can always find help…you just need to know where to look for it!
What advice do you need when starting your own hostel business?
Make sure to remember it is a business. Many people who start hostels have this idyllic vision in their minds of chilling on the beach or at the reception while drinking cocktails and hanging out with people from different countries and forget about all the work that goes into running a great hostel.
(tho I did experience working with a drink in the reception, so it's worth it even for these shorts moments)
To some extent, you can do the above-mentioned things. BUT You also have to change sheets, be the maintenance person, deal with your staff, and the list goes on.
The good idea is to start working in a hostel first, and living in the country you are thinking to open up in for at least 6–12 months before you do anything and make sure it is what you really want.
Another idea to kick off (depending on where you are): you can start with Airbnb hosting and see how well you can manage it and if you like hosting people in the first place.
Now, that we have it clear that this is STILL a business here are few things to have in mind when you plan to open a hostel.
Know the reason WHY & what will make a difference
Ask yourself first, why do you wish to open a hostel?
What kind of hostel do you want to create? Are you trying to create a simple beach bungalow or a designer urban hostel? Once you have a concept, you need a place for your hostel.
Choose the location, where you see the opportunity
Location plays an important part, so choose it wisely. Too much competition leaves you vulnerable to price wars. Be innovative and look at what activities, excursions, and traveler segments are trending where you are, or where you want to set up your property and go with a location where you will stand out.
Do the market research, talk with another hostel/hotel managers in the area, and write a business plan
Once you have your location spotted it's time to do the market research, check available areas and buildings, write the business plan. Sounds overwhelming, I know. But don't get discouraged by the sound of it.
Talk with building owner/landlord/land seller. What are the financial costs of securing that space?
Talk with the local hostel or hotel owners. Check the local tourist information. All these will help you to have a broader vision for your place and the business plan.
Check what are licenses and clearances you need to obtain. If you are expected to run a kitchen that will require more licenses than just a lodging place.
By doing all this, you will begin to see how much money you need for the type of hostel you want to create. Once you know how much money you will need, you can begin to look for investors. The amount of money will dictate the types of investors you need. When you know the type, the whole "where to look for" question will become easier to answer. ​​​​​​​
Where to look for investors
​​​​​​​You can look for investors…everywhere.
Now, I'm not implying you will find money growing on trees. However, if you will look around, you can find opportunities.
Before talking to potential investors, narrow your field of view when it comes to your location of choice. Investors can be as close as between your family & friends, connections through work or small business associations within the area you're looking at. 
The list can go on.
Know your audience and who you want to have as guests
To really understand what will sell best, (dorms, quadruples, private doubles, family rooms), you have to get to know your audience. Spend some real-time getting under their skin and thinking as they think. This will have massive benefits later if you do this well.
Ask yourself question that will help you create a brilliant hostel experience
During your travels, what is the one thing that you would like to see or to have at your hostel that would make that extra difference whilst on your stay? 
The main thing that I would suggest to any potential or current hostel owner is not to get stuck in your ways to much. I am always open to learning and evolving our systems and methods. In the end, the guests' experience is the most important thing and if I need to change something we are doing by adding amenities, modifying our work methods, etc I am willing to do that. Stay open-minded and listen to the market and your guests.
What kind of expenses you can expect (include them in your business plan)
daily maintenance 

air conditioning (and its revisions)

hostel staff

laundry

security plan: fire extinguishers maintenance, disinfection, pest control, first aid kits

rent or mortgage amortization

electricity, water, wifi,

OTAs fees

hostel operation software: property management system, channel manager, booking engine

hostel design and architecture

furniture: beds, wardrobes, lockers, towels, sheets, bookcases, TVs

permits and licenses: these will change depending on the services that your hostel provides (t

hey can include: license related to the building's activity, license to serve alcohol and food, music, and broadcasting licenses)

insurance (this can include public liability insurance, professional indemnity insurance, and employer's liability insurance) 

if you have a swimming pool: supplies, repairs

marketing/advertising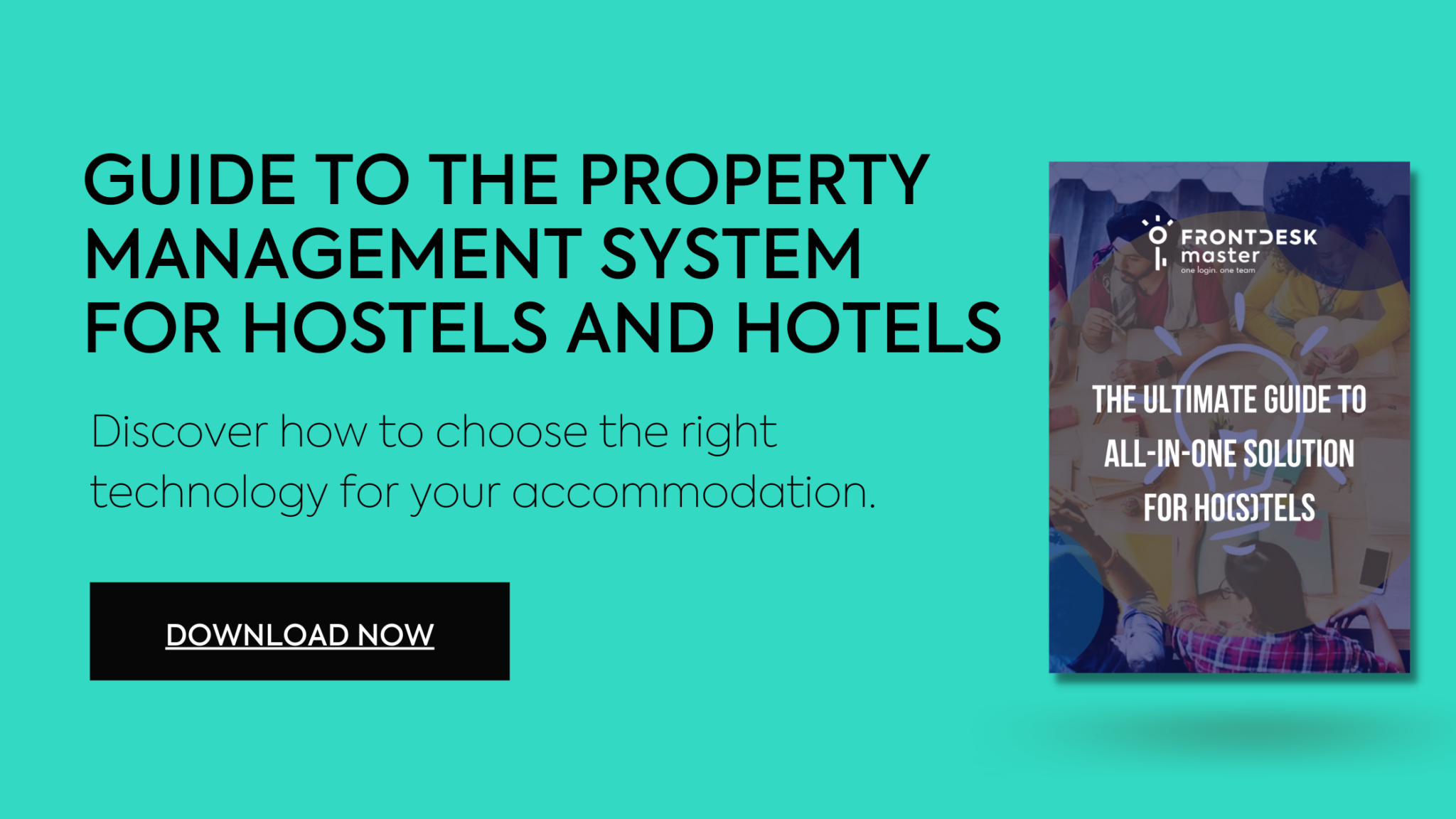 Secure legal part
Make sure you hire a local attorney familiar with local laws.
Make sure you are ALLOWED, by law, to own a business in a country from which you are not from. Some countries do not allow foreigners to own businesses​​​​​​.
Give yourself a salary and set up your boundaries
It is easy to start working for free when it is your "dream job". Don't. Make sure you include a monthly salary for yourself, even if you don't take it at the beginning. 
Set limits and stick to them. Managing a hostel means being very sociable and not the kind of person who gets annoyed with interruptions. To avoid burnout, set yourself limits to get rest and recharge batteries.​​​​​​​
Networking 
Join hospitality or travel associations and work with local travel providers, artists, and communities.
10. Where to look for help, inspiration, networking, and finding the hostels to buy or sell
Facebook groups

LinkedIn

hostel conferences (like Hostelskills or Hostelworld conference)
tourism events (for example ITB)
Psst…once you have it all set, you will need a solution, which will help you manage all the reservations and operations. Download our guide to all-in-one solutions for hostels, and see how it can help you in your day-to-day operations.
In conclusion
Remember that hostel is a business so you need to think like a business person. Being led by passion is an important aspect, but you will still need to learn to think with money. It's very engaging work and will require a lot of effort, thought, and time. Many hostel owners I've talked with before opening their own, worked in hospitality already. 
Make your way into working and managing a hostel, join the hostel community and be open to feedback, lessons, and growth. If you will enjoy it after a time, go on and open your space with your own vision!
Psst…once you have it all set, you will need a solution, which will help you manage all the reservations and operations. Download our guide to all-in-one solutions for hostels, and see how it can help you in your daily operations.