Hostel Front Desk Secrets: 7 ways to improve reception staff performance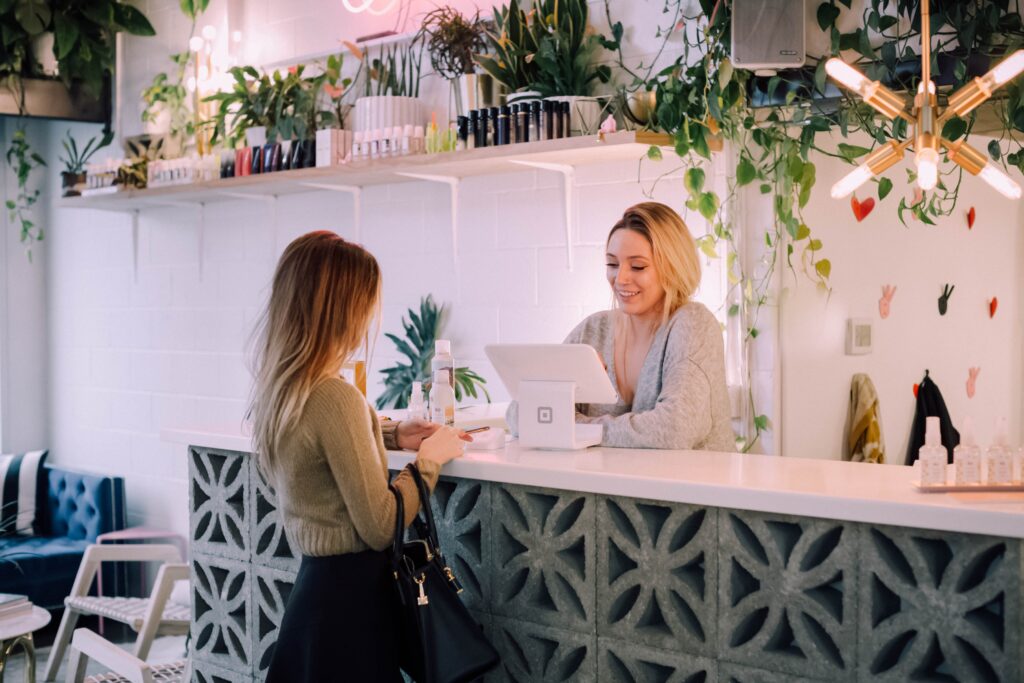 The reception desk is the beating heart of every hostel and hospitality property. This is the place where all things happen: the first contact with guests, communication, organizing of housekeeping, and maintenance daily work. 
In many cases, reception is doing both front and back-office work. Think here about optimization of beds assignment (aka Tetris), charging all the non-refundable bookings, group bookings… 
Let's not forget about check-ins & outs, problem solutions, guest experience! 
If your property is small, then we are pretty sure you and your receptionists do all of these and more! 
(emergency housekeeping and maintenance anyone?)
Customers first, paperwork later
And even tho it's normal practice, we need to remember that our main job as hoteliers is to serve awesome experiences. And your reception team is crucial in it. So reducing the time they spend on the operational work should be your number one goal.
In this post, we want to give you tips and tools which will help exactly in that: decreasing the amount of reception work spend on paperwork. Which will automatically increase the time spend on the guest experience.
"Productivity is about your systems, not your people"
Management consultant W. Edwards Deming, in his book "Out of the Crisis" outlined that 94% of problems and possibilities for improvement lie in the system, not the individual.
Once upon a time, we used to be hoteliers too: we owned and managed hostels. 
We have noticed the need to create a property management system, which will address the needs of hostels. Not hotels. That's how FrontDesk Master was born. Technology is the key component of working smarter in the workplace. This is how you can increase productivity at your reception. And give receptionists space for spending more time on guests who stand in front of them.
Give your receptionists tools, that will do most of the redundant work for them.
How can you improve your hostel front desk service?
1. Online check-in
Online check-in became a must-have for hostels, hostels, guest houses. 
For years, you've been checking in for the flights, it's time for hostels to embrace this process too.
Ask any receptionist for their least favorite work and they will tell you: writing down the passport or IDs data. Thankfully when your guest does the self-check-in on a phone, she or he can input the necessary data by herself (or himself). Your staff only needs to see the passport to confirm the reservation.
Which directly takes us to the next point.
2. Passport and IDs scanner
Passport scanners are a huge help during check-ins. 
It's so simple and yet influence A LOT reception work.
Especially when you need to make a check-in of a group of friends. Instead of manually putting the data into your PMS, the receptionist simply scans it and the personal info appears in the system. 
Simple as that. While your staff can chat with guests while they're waiting.
---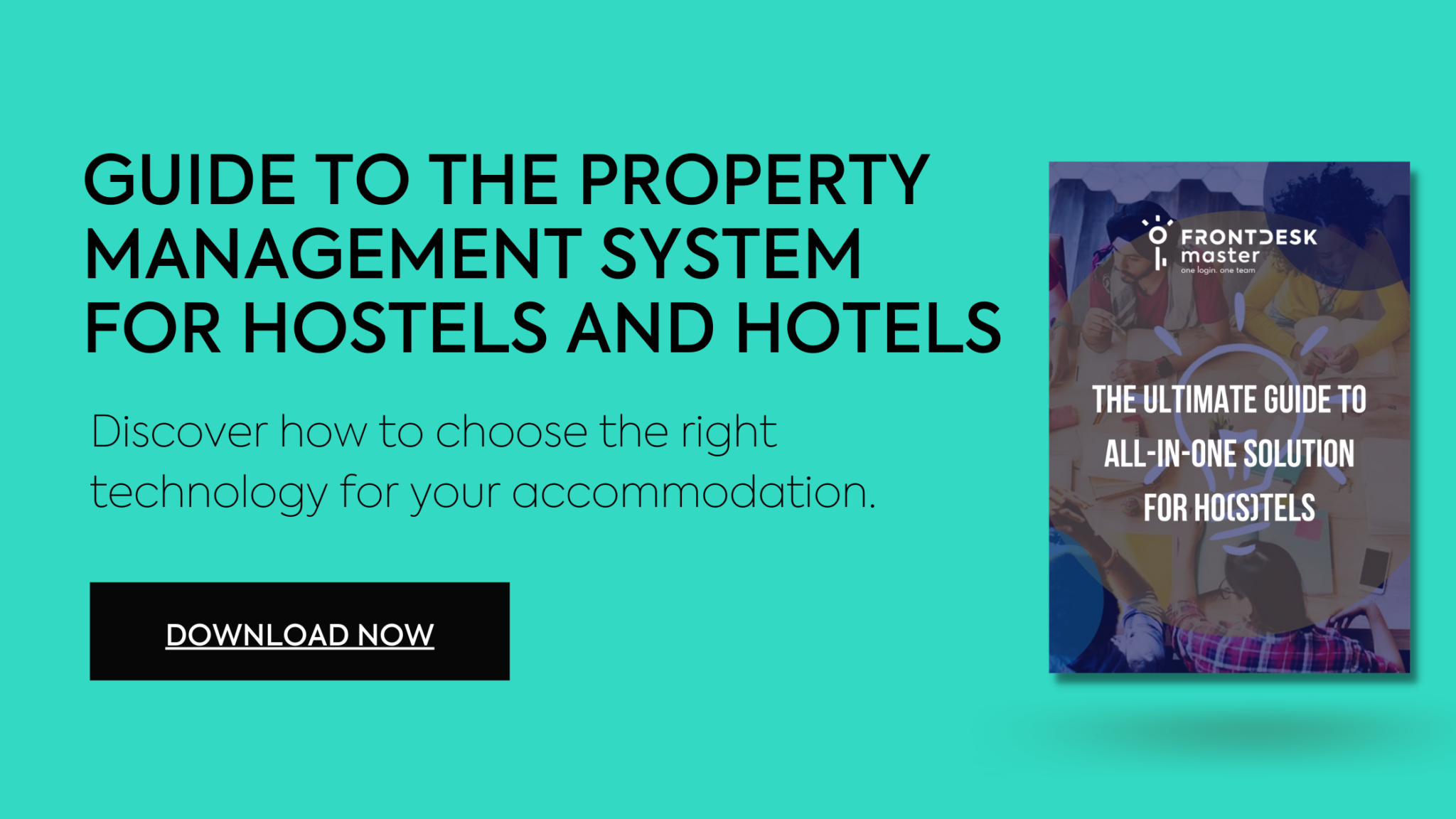 See how an all-in-one solution will help you grow your hostel. Get our free Guide to All-in-One Solution for ho(s)tels.
---
3. Online payments
Where do we even begin? 
Finally, hotels and hostels started to embrace this powerful tool. Just how many times you or your receptionists were looking at the screen with the card details, and at the same time putting the numbers into the card machine? Carefully typing so you don't get it wrong… 
Now there's no need for it, since the guest while making its non-refundable booking is taken directly to the payment getaway. And it automatically debits the card.
You can also add the payment link in the online check-in notification, so the guest can pay before arrival. 
Confirmed reservation, 

you know they're coming, 

they don't worry about carrying cash around. 
Plus your staff skips the awkward "money talk" when they are making check-in. 
4. Create Shift checklists
Being organized in the reception work is the key to success. 
When your staff knows what are the crucial to-dos during every shift, you avoid chaos. Plus each of your hostel staff members should know their responsibilities.
Apart from creating tasks, checklists, and communicating inside your PMS, there are tasks managers you can use. Trello, Asana, Slack, ChartOk…only to name a few. And they all bring different features to manage your team.
Of course with the routine, it's easy to get used to doing the same things over and over again. 
That's why we suggest maintaining your checklists updated and add new things from time to time. That way you keep things fresh plus you train your receptionists to keep an eye on the checklist, as it's not always the same.
5. SOP also known as the procedure manuals
When there is a new staff member, the time of receptionist's work increase significantly. Afterall newbie needs training, and it's normal that they will be slower in things like check-ins or working with your hostel system.
If you have created procedure manuals, it can help your receptionists in training. Sometimes you can leave the new person to work on their own, following the SOP, while the other receptionist secretly controls (ah this multifunctionality!) and is doing other required tasks.
6. Ongoing education
Every person in the world wants to learn and develop skills. Don't think that it's not the case of your receptionist. Developing soft and hard skills should be part of the job in every hostel. 
Working in hospitality can be very exhausting. So keep your reception staff spirit high by giving them diversity! Organize new training, give them opportunities to grow and try themselves.
7. Give your receptionists authority to make the necessary decisions
Sometimes front desk job requires making fast decisions. 
If you hold your staff responsible for what's happening in the hostel, give them also a space to make decisions without asking for permission. 
Depending on the situation and guest problem, you can't always wait for the manager to come or give her or his "yes". That way your receptionists can take action faster, without losing time on contacting someone above (only to confirm what he/she wanted to make anyway).
Keep motivation high
Hostel management is the mix of managers, staff, and guests. They play key roles in the success of hostels. And each of the pieces can bring their individual improvement to the overall hostel experience. So not only training but also listening for the ideas is important in this work. 
Ask your reception staff: how can we improve your work today? What can we do today to work better tomorrow?