Struggling with staff management? Upgrade your tools.

Your staff is everything
It's undeniable. Your people are key to your hostel's success. After all, they have a huge impact on your reviews. And reviews are more important than ever.
"From check in to departure, the staff were extremely warm." ⭐⭐⭐⭐⭐
"Bad service the housekeeper took my phone charger twice." ⭐
That's why we offer a complete toolkit of staff management features. The idea is to keep your staff stress-free and focused.
1) Shift-Switch
This one is our favorite, and probably the most unique. Here's how it works: When staff balance the till, they can compare their count with our calculations. If there are any discrepancies, they system will require them to type in an explanation. The result? You and your team prevent costly cash-handling mistakes.
2) Shift Audit
What happens when you're not at the hostel? Off-site management is one key challenge that many properties face. That's where Shift Audit comes in. This tool records all transactions and activities from each shift, so you can always know what's happening. 
3) Role-Based Access Levels
You want your team to get all the benefits of automation. But maybe you're also concerned about sensitive financial information. Use role-based access levels to make sure that your whole team has access to the PMS, but only the features they need. 
4) Time Sheets
This one is pretty self-explanatory. Use Time Sheets to simplify payroll, prevent timesheet fraud, and avoid time-consuming calculation errors.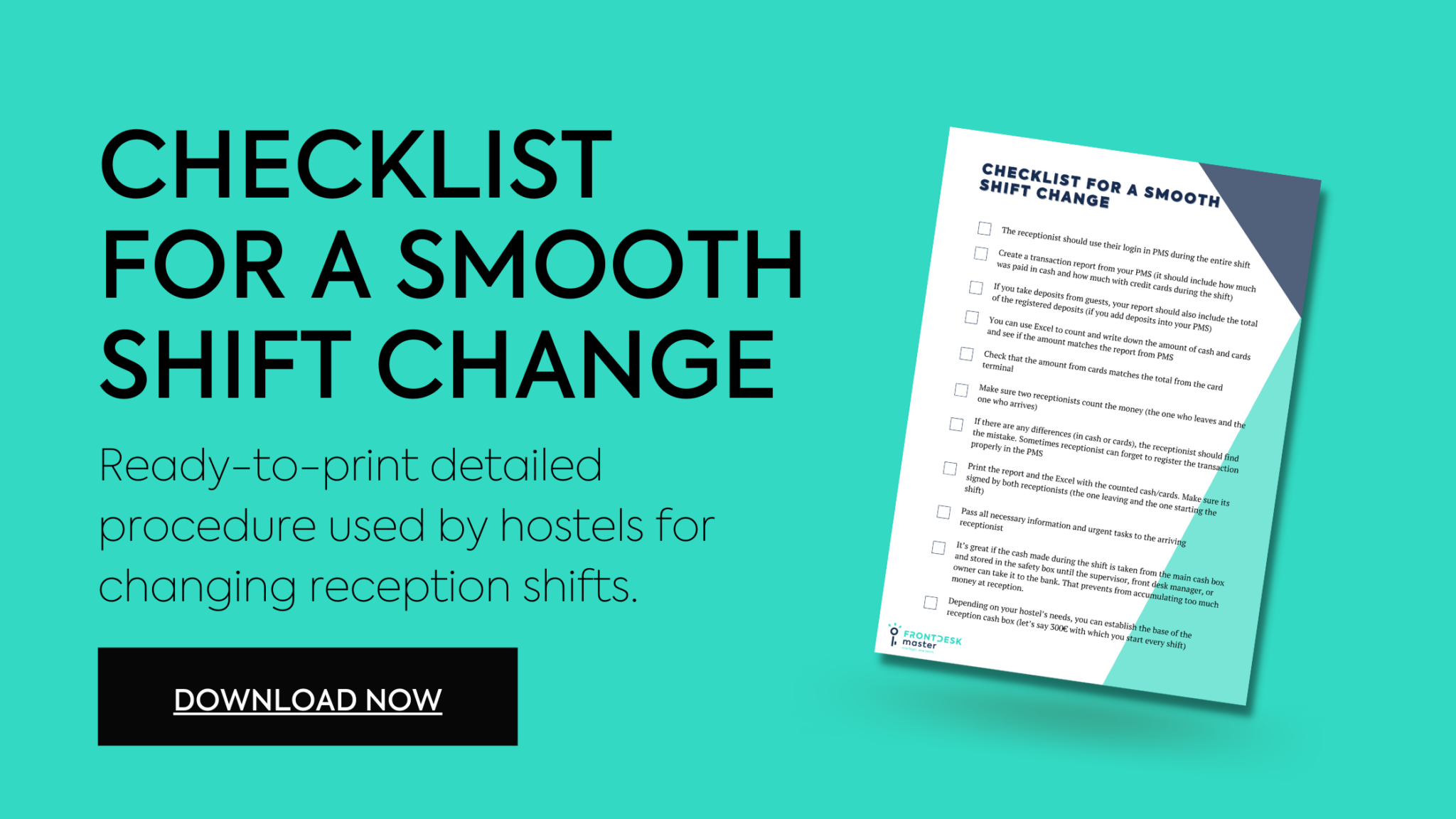 Still have questions? 
We are always happy to chat! Whether you already use FrontDesk Master or you're thinking of trying our system, contact our sales manager Florencia, at [email protected]