Develop Efficiency Of Operations, Boost Business Growth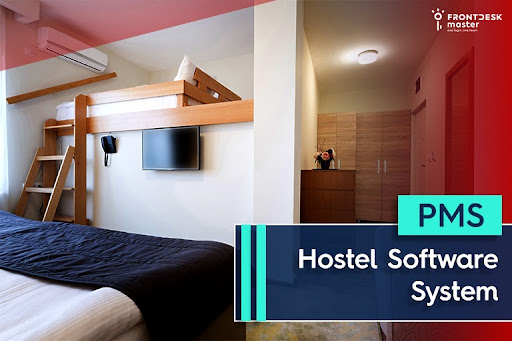 Efficiency is the key to building a successful business. If your operations management isn't streamlined to ensure that every aspect of the business, including the staff, is at maximum productivity, the entire operation can crumble in no time. 
Managing hostels is very different from managing hotels. Hostels don't usually have the resources and staffing, like hotels, to run the business smoothly. 
If you are a hostel owner, you know the extent of speculation and inspection it takes to ensure your hostel has everything necessary for smooth operations. To make this job easier, hostels integrate Property Management Systems (PMS) to automate a big chunk of administrative work. 
Using a good PMS can help you focus on other crucial aspects like customer satisfaction or managing your staff. This software can handle the front desk duties like keeping track of bookings, changes in bookings, adjusting prices according to season or demand, overseeing room service and housekeeping. It can save you a lot of time and money by streamlining operations.
Advantages of using a PMS
Save time
Hostel management software can cut down on time you spend on manual administrative work. Forget about maintaining huge logbooks and receipts because a PMS keeps a digital log of every booking and their status, updating in real-time. The data is reliable and free from human error. 
The software oversees every department, including finances, accounting, and housekeeping. This allows you to organize your staff and define job roles in ways that will maximize productivity.
Revenue management
PMS plays a crucial function in optimizing your revenue channels through various pricing tools. With these tools, you don't have to stay bound to high and low seasonal prices. 
Without a proper pricing strategy, you are most likely to lose money in the down season. Overcome this by creating custom product pricing, rate dependencies, and special offers and packages more likely to attract new guests.
Manage distribution
A cloud-based hostel management software like FrontDesk Master will connect you to a channel manager so that you can advertise and list your hostel in as many OTAs and third-party booking services as possible. You can also compare your performance between your listings and identify your strengths and weaknesses, along with market analysis to help you make better decisions to grow your business in the right direction.
Increase bookings
Revenue management and direct booking engines are two features of the PMS that will help you improve the overall number of bookings. Whether you want to explore new markets or increase bookings in the low season, the right PMS can help you achieve it.

Customer analysis
Another great benefit of using a hostel management system is that it allows you to analyze market segmentation and the booking habits of your loyal customer base. The General Manager or Marketing Manager can use this valuable data to be informed about the target demographic and make business decisions specifically targeting this demographic. This can create a long-term revenue generation system for your hostel.
Apart from the advantages above, a good cloud-based PMS like FrontDesk Master can help you attract local and foreign travelers through various live events and music concerts. These will promote your business and make it a common name among locals. 
Marketing through word of mouth remains the most effective form of brand promotion for hostels. These systems ensure the overall satisfaction of your guests and let you interact directly with them to build relations that will keep your business afloat and growing through the years.